Launched at Mobile World Congress 2021
BARCELONA, Spain, June 29, 2021 / CNW / – Inspired by a revolutionary new wearable, all-textile, washable and easy-to-use technology, YouCare is the new monitoring service in healthcare.
This innovation, entirely designed in Italy, allows for the intelligent discovery and transmission of a large number of vital parameters of the individual, all thanks to 5G.
The project aims to use revolutionary textile devices such as T-shirts without metal components and equipped with sensors that are naturally "embedded" into the fabric. The project was presented today in Barcelona to the world press on the occasion of Mobile World Congress 2021.
During the event, ZTE confirmed that it is particularly proud to be a partner in this exceptional innovation and that it is convinced that 5G technology is the key to achieving a better quality of life. ZTE also emphasized that it believes in talent and skills and that it wants to continue to make its contribution to Italian and global technological development. For this reason, starting next fall, ZTE will begin testing YouCare 5G at the L'Aquila Research and Innovation Center.
YouCare was able to detect vital biometric parameters that had not previously been detected by tissue sensors, such as "real" EKG, breath analysis, sweat components, muscle stress and body temperature. The shirt enables data transmission over ZTE's ultra-fast 5G connection to health and control centers as well as to individual users.
« For many citizens with health problems and for vulnerable people with chronic diseases, this is an invention that will change their lives and the quality of medical care available to them at home or remotely, thus ensuring access to healthcare services and supporting our national and international networks, announced Francesco Rocca, President of the Italian Red Cross and the International Federation of Red Cross and Red Crescent Societies. We have been working on the project since 2018 and today we are able to present the results of this important experiment, which was born in the most difficult moment of the COVID-19 pandemic. This experience allows us to proudly reflect on the path we have come so far and look to the future with hope and certainty by demonstrating the commitment, competence and dedication of the Red Cross Network to the use and dissemination of new technologies for the benefit of the population and society. »
Textile technology, patented and certified, allows the development of new health protection services in the areas of telemedicine, work, sports and the general well-being of the individual.
Monitoring health, stress, and active lifestyle behaviors can improve the safety of people, the elderly, and athletes.
YouCare's vital parameters, detected by imperceptible polymeric sensors "embedded" in tissues, are sent to a microcontroller that records data, converts it into digital format and finally sends it over 5G to a two-way platform. This then transfers them to the user's smartphone or smartwatch as well as to a remote control unit that analyzes the values ​​using medical software.
« From the very first moment, we were convinced of the need to invest in what seemed to us to be a revolutionary idea, something that is now a reality., announced Umberto Sgambati, Head Chef, Managing Proper Group, the company that, thanks to start-up Let's Web-earable Solutions, created the "smart shirt" sensor. Certified as a medical device, YouCare is enriched with predictive algorithms for cardiovascular disorders from BSP-Medical, the global leader in medical data science.. »
About ZTE
ZTE provides advanced communications systems, mobile devices and enterprise technology solutions to clients, operators, corporations and public sector clients. As part of its strategy, ZTE is committed to providing its customers with integrated and comprehensive innovations to differentiate and deliver added value at a time when the ICT industries are converging. Listed on the Hong Kong and صات stock exchanges Shenzhen (H Stock Code: 0763.HK / A Stock Code: 000063.SZ), ZTE sells its products and services in more than 160 countries.
Media contact:
Alessio de Siu
ZTE Italy
Telephone. : +39366682 4010
E-mail address : [email protected]
Company SOURCE ZTE شركة
Related links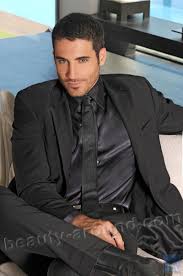 "Certified tv guru. Reader. Professional writer. Avid introvert. Extreme pop culture buff."