Trial run passed
Schladitzer Bay: The 5G control center can monitor the flashes of the self-driving bus
The Flash Bus, a driverless automated bus, runs between Rackwitz S-Bahn Station and Schladitzer See.
© Source: Christian Modla
Shelf joke. The self-driving bus "Flash" has passed another test, and a 5G control center will soon be able to monitor its trips around Schladitz Bay.
Read more after the announcement
Read more after the announcement
North Saxony is working with experts to develop a control center that remotely monitors the self-driving bus "Flash". For example, in the event of unexpected disturbances, the "Flash" bus autonomously contacts this control center, suggesting appropriate maneuvers or waiting for instructions about changing the route and schedule. It's all based on 5G technology.
A view of the pop-up 5G control center to monitor the Flash robot bus at the North Saxony Mobility Conference in Schkoditz.
© Source: Photo: North Saxony District Office
Even now, the shuttle bus, which runs automatically between Rackwitz S-Bahn station and Schladitzer See, still has a safety driver on board who can intervene manually if necessary. "Technical supervision of self-driving buses that do not require staff accompaniment is legally necessary, but also quite logical for smooth and safe operation," says Christian Hoyas, FLASH project manager from the region's Road Traffic Office. Therefore, developing a 5G control center is the next logical step.
Read more after the announcement
Read more after the announcement
The road closure was simulated during the test run
The functionality of this control center was demonstrated for the first time at the District Mobility Conference in Shkudets. During the test drive, a sudden road closure was simulated, and the passengers and the 5G control center were informed about it. Within seconds, Flash received the relevant instructions and was able to continue his tour on a different path.
Read also
However, it will take some time before Flash is launched: "The control center's functionality will be continuously expanded and tested until next year. The project is then finalized and it is checked whether the software is actually suitable for use in production operation," says Hoyas. Or whether further development needs to be undertaken as part of other projects."
LVZ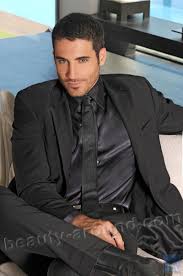 "Certified tv guru. Reader. Professional writer. Avid introvert. Extreme pop culture buff."