This article is not about how to communicate the huge sustainability trend. Rather, it is about how to make communication with leads, customers, employees, project partners and the investors themselves more sustainable.
Communicating sustainably means achieving more with the same or even less communication resources. It means crafting the message in a way that makes it relevant to the target audience. Communicating sustainably means getting the message across to people individually and in preferred forms so often that it gets noticed. This is why sustainability in communication today has a lot to do with the continued use of artificial intelligence.
Compensation for the shortage of skilled labor
Shortage of skilled workers in sales, marketing and communications was the hot topic last year. And – because of demographic change and the retirement of baby boomers – there won't be a lot of power available in networking. It will get exponentially worse.
The situation for communicators is also exacerbated by the fact that opportunities to communicate with stakeholders multiply. through new
Communication technologies (such as generative AI)

Communication channels (such as the Metaverse)

Communication disciplines (such as signaling and event-related communication)
Therefore, the number of colleagues who communicate with clients and those who spend time on internal, project-specific or leadership communication should be increased in the future. But this desire will hardly be fulfilled.
Duplicate contact points
In principle, more communication channels, such as those created by new technologies, are an advantage. Because what happens to information that the target person hears only once in today's information flow? Probably nothing. Today's studies posit that six points of touch – touch points – are required before we can take the subject seriously. The same is the case with internal communications. When communicating with different stakeholders, we cannot simply repeat the message six times on the same channel in the same format. This just ensures that the person is no longer paying attention to us via this channel or sending an unsubscribe.
Targeted people interact better when individual information reaches them multiple times, through different touchpoints and in different forms. This makes our communication better, but it is also time consuming and complicated.
Generative artificial intelligence
So the use of generative AI will play a very important role in sustainable communication. Generative AI is all systems and tools that use artificial intelligence to automatically generate content. This content can be, for example, text, images, audio and video, but also code, 3D models, avatars and simulations.
Individualize the content
Psychometric AI providers for example, for example, can create personalized messages five times faster than experienced experts. To do this, the tool analyzes the persona of the recipient (usually potential clients) or sender (often used in HR), collects business motivations (used for existing clients) and adjusts content, word choice, and color tone accordingly. Then a GPT-powered writing assistant helps you quickly craft an appropriate text.
However, personalization also consists of presenting messages and content in the language one prefers. Automatic translation of texts is already standard. Dialogue translation is already being used in the private sphere. In addition, audio and video files can be supplemented with additional audio clips. To do this, the speech-to-text converter creates a copy of the audio or video file. The text is translated into the desired language and then converted into spoken language via the text-to-speech tool. The resulting additional audio tracks are added to the file as selectable options.
With an AI video generator, you can create a full video from text in minutes, in over 120 languages ​​and dialects. The actors, who play the so-called avatars, were previously filmed in front of a 4K camera. Thanks to the video data recorded in this way, the avatar can pronounce any text – whatever the user needs and defines. Companies can also create a custom avatar, which is a personal avatar with their own voice.
And even if no one is a fan of chatbots today – they will also play an important role in sustainable communication.
Conversational AI
What makes ChatGPT unique at the moment – and why so many people like to test it – is the combination of two AI solutions. On the one hand, there is generative AI, which can create content. And on the other hand – and this is very important – users can interact with this AI via a chatbot, a conversational AI. The limit of preventing users from communicating with the device is reduced several times. Because the machine looks human and understands normal language.
The challenge was and still is how do we communicate with the machine, the AI, they actually understand what we want. Until a few years ago, giving commands to machines via code was reserved for programmers. Today, language models are also referred to as game-changers because they teach machines how to understand our natural language. Even in interpersonal communication, this is exactly where the challenge lies: making it clear what you need yourself or what you want from the other person. The better or more appropriate the briefing is associated with a particular person, the better the outcome. This is no different with artificial intelligence.
fool with a tool …
…still a fool. It is not only important that we learn how to use AI tools correctly in order to get the desired result. We still need good communication professionals who know when communication is appropriate and in which stakeholder situation. Who can craft a correct briefing. And also the ability to evaluate whether the results can be used at all.
Make the use of AI tools widely available
AI functions must be accessible to callers:
Early adopters and tech-savvy communicators (only 5 percent) use standalone AI tools, as one solution, and register with technology providers specifically for this.

However, communicators will also connect with AI tools in the future because the communication solutions they already use will have direct interfaces with them (between 10 and 25 percent). For example, the German marketing automation platform already has direct machine translation interfaces with DeepL and the GPT AI writer.

However, the functionality of AI tools will only truly catch on when they are integrated into applications such as Word, PowerPoint, Outlook and other Office programs used worldwide (85 percent distribution in Germany). CEO Satya Nadella just announced Microsoft 365 Copilot. It is not yet known when it will be introduced or the additional costs associated with it.

Finally, for high penetration, AI functionality must also be directly available on all devices, such as smartphones (up to 95 percent).
The future of communication
Today, communication with all our target groups should be as effective, efficient and customizable as possible. In terms of proper communication knowledge, modern AI tools help to communicate sustainably.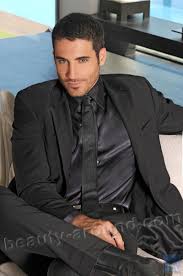 "Certified tv guru. Reader. Professional writer. Avid introvert. Extreme pop culture buff."