If he can't find any funding in this country, he'll have to give up his development to Facebook and Co.
Chat faster
Sepp Hochreiter from the Johannes Kepler University in Linz with an invention long term memory (LSTM) made machine learning possible in the 1990s. Now he and his team have developed a model that, according to all preliminary tests, outperforms ChatGPT.
This is made possible by combining the transformer method currently used in large language models with Hochreiter's LSTM. "That's why I'm faster and can analyze much longer sentences and much longer texts," Hochreiter told Ö1-Digital.Leben.
"really frustrated"
But, as reported here recently, only Austria funds AI research with seven million euros. In comparison, the Netherlands is investing two billion euros in developing artificial intelligence. Even as a star researcher, Hochreiter doesn't have the resources to test his model on a large scale. "It's a disaster. People who haven't put in a lot of time in their research are being encouraged. It's really frustrating."
The University of Tübingen shows how things can be done differently. It receives about 30 million euros a year for its artificial intelligence center, on whose committees Hochreiter also serves. On the other hand, Austria is promoting AI to the same extent as Uganda. In contrast, Hochreiter is disappointed with the lack of domestic funding: "Even in Paris and Germany, it works. But why not here? I don't get it."
How to let go of future opportunities
A few years ago, Hochreiter told how he met Amazon employees at an artificial intelligence conference. They congratulated him on a science publication and told him that Amazon had made two billion more sales with it. As a thank you, invite him to a mojito.
A similar mojito moment is now on the horizon. "Now we have one thing better than ChatGPT. But we can't let them go," says Hochreiter. "We can't train them. We don't have enough funding. Now I have to see if I can transfer this to Amazon or Facebook so I can continue our research because there is no money at all in Austria."
policy reaction
Upper Austrian Research Provincial Council member Markus Achleitner (ÖVP) responded in an initial reaction that the state of Upper Austria had funded the establishment of the LIT AI laboratory under Hochreiter's direction. This research center is "an important part of the current framework agreement between the state of Upper Austria and JKU, which runs until 2025". In total, the country is spending 9.6 million euros on the LIT AI Lab and the development of additional computing power, he told.
At the state government meeting on Tuesday, a healthy €1 million tranche of financing was approved. State funds are invested here, although, in fact, universities are a federal jurisdiction. Therefore, adequate funding from the federal government is also required for basic research in the field of artificial intelligence," says Achleitner.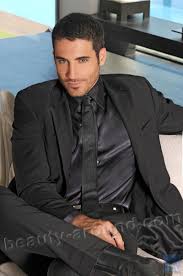 "Certified tv guru. Reader. Professional writer. Avid introvert. Extreme pop culture buff."