Due to climate change, there are more pronounced heat phases in summer. Even if the temperature is above 25 °C for several hours a day over a longer period of time, potato plants are stressed: the efficiency of photosynthesis is reduced and tuber formation and tuber growth are severely restricted.
Quantis, a new potato biostimulant from Syngenta, contains natural antioxidants and osmotic regulators that help maintain the physiological processes of the plant. This leads to difficult times
improvement in photosynthesis
A decrease in the temperature of the leaves
Cell and membrane stability
late aging
Guarantee of yield and quality
Syngenta is said to have been able to demonstrate the effects in several field tests in Germany, as well as in a study by the University of Nottingham. Here Quantis were used prior to a 6-day heat phase with a maximum temperature of over 30 °C. The higher photosynthesis of the Quantis-treated plots resulted in significantly higher yields.
Seed treatment agent against nematodes
Also new is the seed processing product "Victrato", which has already been approved in El Salvador. Further approvals for a wide range of crops are expected worldwide over the next five years.
The new agent uses "Tymirium" technology introduced in 2020, which is said to provide long-term protection against all plant-parasitic nematodes and important fungal diseases in crops such as soybeans, corn, cereals, cotton and rice. Syngenta explains in a statement.
This can improve plant water and nutrient uptake and increase stress tolerance and yield. Root protection allows direct seeding and conservation tillage. Insects, pollinators, and beneficial microbes will not be harmed. According to Jonathan Brown, Global Head of Syngenta Seedcare, "Victrato" maximizes returns without compromising sustainability.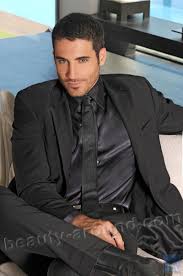 "Certified tv guru. Reader. Professional writer. Avid introvert. Extreme pop culture buff."