Modern electric vehicles and lightweight connectivity technology from Bossard Germany – Mobility with more sustainable motors is a rarity. While e-mobility design engineers and manufacturers focus on optimizing the balance of energy and the environment during production from the ground up, Bossard is setting new standards for forward-looking fasteners using MM-Welding® technology.
in the background. The goal is to treat plastics (almost) like regular sheet metal. But the lightweight material makes it difficult to either connect them together or attach a firm fastener to them. Unlike combined materials, where conventional connections are used, it is much more difficult, for example, to install a screw in a sandwich construction due to its honeycomb structure.
Using MultiMaterial®-Welding technology, a specially developed padlock or substrate material, which is ultrasonically liquefied, flows up, core and bottom and anchors itself there as it hardens, forming a pattern to fit the entire structure. It is durable and flexible.
No more adhesives and cleaners needed
Ideally, the InWerse® Fastener is used on electric vehicle exterior panels. It is well suited for thermoplastics with or without reinforcement, but very important: no adhesives are used during production and cleaning surfaces with products that cause environmental problems is no longer necessary – in line with the automaker's sustainability goals.
Speed, flexibility and high cost-effectiveness are three more criteria among the many that MM-Welding® Technologies scores in contact technology. In addition to lower material costs and flexible assembly processes, Bossard uses this technology to ensure low-cost production with very short cycle times. Because no pre-drilling is necessary, the InWerse® Fastener attaches curved and painted surfaces quickly, safely, reliably and without leaving marks on the visible side, effort, time and costs are dramatically reduced.
Finally: Problem-free full process monitoring with AI-controlled MM-Welding SmartSolutions software provides the crucial additional benefit in process stability.
In focus: customer specific solutions and further developments
The themes of "lightweight construction" and sustainability are among the most important and innovative drivers in development and production. The focus is everywhere on reducing weight and therefore also resources and costs, as well as ease of recycling. A particular challenge is the fastening technology, and the answer here is the MultiMaterial®-Welding technology, which optimizes production processes and, among other things, saves effort, time and above all costs with very short cycle times, without making any compromises to quality, flexibility and reliability.
In order to meet the customer's specific requirements individually, we keep working on new innovative technologies. So far there are six:
LiteWWeight® Pin for quick and robust fastening to sandwich structures
LiteWWeight® Lotus, the concept of fast and secure connection of fiber components
LiteWWeight® zEPP, the standard solution for a wide range of EPP densities
LiteWWeight® Double Pin For connecting lightweight insulation boards made of aramid, polypropylene, etc. and for threading
InWerse® Fastener, ideal for thermoplastics with or without reinforcement
InWerse® disc for quick and secure connection of conventional, non-weldable plastic components
more information: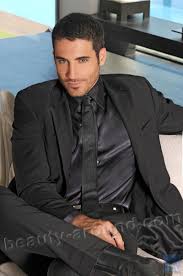 "Certified tv guru. Reader. Professional writer. Avid introvert. Extreme pop culture buff."