Sham.District Administrator Franz Loeffler and MdL Gerhard Hopp received the expansion certificate for the new technology transfer center "Intelligent Robotics" from State Secretary for Science and Arts Markus Bloem on the basis of a decision of the Bavarian Cabinet.
For Löffler and Hopp, expansion is a logical step in the former technology focus areas of mechatronics, digital production, additive manufacturing, and artificial intelligence.
You may also be interested in: Prosthetics and Exoskeletons: Technologie Campus researches body assistive devices
"Knowledge promotion and technology transfer are essential for a lasting competitive economy in the Cham region. The technology campus is an innovation engine for the regional economy and is especially targeted at medium-sized companies that do not have their own research department. As a partner of local companies, the technology campus is an important connection point for technology transfer Thus an innovation engine for the technological advancement of the Cham region in order to achieve worldwide success," says District Director Loeffler.
"Technologie Campus Cham plays a major role in the development of our region. Today we look back on a success story that no one thought we were capable of in the beginning!"
You may also be interested in: The first tenant took place at the Waldmünchner Gründerzentrum
Löffler and Hopp say: "Technologie Campus Cham has developed into a pioneer for innovation, research and study in the Cham region. The institution has grown continuously since it began and has been offering attractive study opportunities in the fields of modern technology for years. The campus, as the center of teaching and applied sciences, plays a key role It enables young people to 'study at home' and thus contribute to securing the next generation of skilled workers in the region. The Cham Campus is now also a site of international study with more than 500 students from more than 20 countries."
Cham County is not only making a great financial and personal contribution to this, but also making innovative contributions to the further development of the Technology Campus. "So we are particularly pleased that Cham has been approved for the 'intelligent robotics' research focus," Loeffler and Hope say. "The positive decision is an important signal for Cham to continue research and study in the future. It is also a valuable contribution to promoting economic growth in our region.
In particular, we would like to thank Secretary of State Bloom and the state government as well as, of course, the Rector of Deggendorf University, Professor Peter Sperber. Without his commitment and close connection to our technology campus, this expansion certainly would not have happened.
The same goes for the committed employees of Technologie Campus Cham, the city of Cham, the companies and, above all, the students who put their trust in Technologie Campus Cham and fill the campus with life."

You can find more articles from this section under Cham.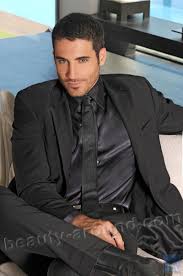 "Certified tv guru. Reader. Professional writer. Avid introvert. Extreme pop culture buff."