Provided by Milestone Systems
Using AI to calculate the used/free space in the warehouse
Using the latest video technology and artificial intelligence (AI), it is now possible to turn cameras into smart IoT devices.
In this way, the cameras are able to collect important information and statistics. Take, for example, cross pallets, i.e. temporary storage sites that facilitate quick arrival and departure of goods. Cameras can instantly detect occupied and free spaces while collecting useful data, such as how long a site has been used, which site is most used, and where efficiency can be maximized.
Advantages :
– Optimized Storage Overview
Analyze information for optimal planning and operations
Track the parcel thanks to the video
A logical solution to increase efficiency and improve customer service is to integrate a parcel scanning system with a video management platform. In this way, operators can easily monitor and manage incidents involving incoming, outgoing or circulating parcels on the site, and it only takes a few seconds to track and find a package by its identifier or physical characteristics. Visual confirmation of package location and status is recorded and stored. Operations managers can then document the physical condition and location of packages to send to internal or external stakeholders. This system also helps reduce the number of complaints about damaged goods in the warehouse, since the condition of the parcel can be established when it leaves the warehouse.
Advantages :
– Reduce tracking and search time
Visual confirmation
– Fewer complaints about damaged packages
webinar with

Remy Deutschler
Country Manager France
Milestone Systems
The organizers of the webinar may use the contact details of the participants to communicate business information related to their professional activities. To learn more about, oppose or exercise their rights, see their privacy policy below: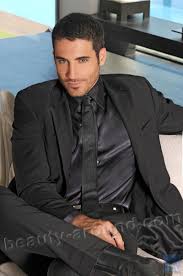 "Certified tv guru. Reader. Professional writer. Avid introvert. Extreme pop culture buff."