Hong Kong is a huge city with an exciting history and tremendous economic development. Visitors can see this for themselves at the City Gallery, among other places. Planning projects for the area are presented here. It is headed by the Planning Department of the Hong Kong Special Administrative Region (HKSAR) government. The exhibition also aims to serve as a platform to inform and engage the public about the sustainable future of the region.
invidis special: digital signage in Hong Kong and Macau
The central gallery is an interactive two-foot-wide map that allows visitors to see how the city's skyline and coastline have changed since the 1840s. When you select specific areas on the map, an audiovisual animation explains why certain streets are named after them.
Today, for example, Ship Street is no longer close to the port. However, in the 19th century, this area was located on the water and was used as a supply station for foreign merchant ships on their way to mainland China. The deep berth made it possible for large ships to be moored. Over the years, large-scale land reclamation has been carried out in the area which has changed the coast so that the road is now far from the sea.
In cardboard tubes to Hong Kong
The Planning Department of the Hong Kong Special Administrative Region commissioned the local sound and visualization specialist for wide intelligent technology, who developed the design concept for the interactive exhibition. For the exhibition surface, the company designed a 110-inch piece of toughened glass, beneath which two 55-inch screens installed side by side display content. For this project, Wide Smart brought in Aspis Innovation Solutions, which develops interactive solutions.
Aspis, the Hong Kong distributor of the British company Zytronic for several years, has supplied the large multi-touch sensor, among other things. Choose the project
Zyfilm's 55″ multi-touch wafers are manufactured at Zytronics' UK facility and shipped to Hong Kong wrapped in cardboard tubes.
Digital signage: a multi-touch sensor that saves lives
Aspis laminated two pieces of Zyfilm onto the back of locally sourced glass. The distance between the two adjacent sensors is only 8 millimeters. Using Zytronic's ZXY500 multi-touch controller, the company was able to flexibly calibrate the sensors on site. According to Zytronic, the controllers provide fast and accurate response to touch and motion in the millisecond range and support up to 100 touch points at the same time. This means that multiple people can interact with the touch screen next to each other.
Smart City: Touristeninfo im Smartphone-Design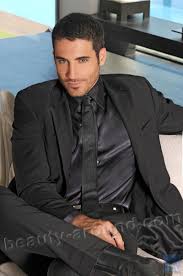 "Certified tv guru. Reader. Professional writer. Avid introvert. Extreme pop culture buff."