As everyone knows, Seattle only has two seasons, wet and dry. Many Seattle residents enjoy dry days – sunny weather perfect for hiking, and mountains back on the horizon like old friends. But wet days have their pleasures, too. It's time to hunker down, don the hoodies, and zip up the quarter zip fleece zips along the way. IPA weather, soup weather, a cup of soup or warm coffee in your hand. These humid days, which will be on top of us before we know it, are the comfortable days.
This is a preview of a cozy little fall restaurant. The cafes, restaurants, and bakeries on this list are more familiar than flagship models. It's expansions, revivals, and in one case a pop-up that finds a much-deserved permanent home. Perhaps this reflects the fact that the restaurant industry is difficult for newcomers to break into at present. But it's not like these places are safe either. They have ambitions to be community centers, to bring new flavors to the city, to be places that come from the wet, and are welcomed.
Atuma
This is a new restaurant from Sarah and Johnny Courtney, former Executive Chef at… Canless; He will occupy the converted home in Wallingford that was home to innovative organic restaurant Tilth. But we are not here to read Attuma's biography. Our excitement about this comes from tasting Kourtney's food at his pop-up this year. His dishes highlight seasonal ingredients, but in new ways – we're still thinking of the delicious rose cake with cheese, garlic powder and spring onions we had back in May. Unlike pop-ups, bricks-and-mortars will have an à la carte menu. (For the indecisive, there will be a tasting menu option, too.) The first wave of reservations will be released on Oct. 20 at noon, and likely quickly depending on how popular those pop-ups are.
Title: 1411 North 45th Street in Wallingford
Expected opening date: November 2
Lady Jay Cafe and Bakery
This bakery has a unique origin story: Charlie Garrison, co-owner of Lady Jay's Grill in West Seattle, began baking cookies and other treats for the West Seattle farmers' market. Chocoban brownies, amazing coconut scones, Rice Krispy treats made with Raffles chips – it's all there. It attracted such a fan base Garrison is now turning the operation into its own standalone venue.
Title: 309 Cloverdale Ave (in the Cloverdale Business Park) in South Park
Expected opening date: By September 18th
Xom
Cuong Nguyen moves quickly. The 27-year-old restaurateur came to Seattle from Vietnam in 2005 with his parents, and after working at their pho restaurant as a teenager, went into business on his own, opening Ong Lam Bistro in Roosevelt earlier this year. now, The Capitol Hill Seattle blog reportsHe's launching Xóm in a Chophouse Row space recently vacated by Bruce Naftali's Marmite company. The new restaurant will have "dishes you can't find anywhere else" and will seek to attract Vietnamese immigrants as well as non-Vietnamese, Nguyen told CHS. He's planning a grand opening, complete with a lion dance and possibly fireworks, by mid-October.
Title: 1424 11th Avenue on Capitol Hill
Expected opening date: Mid-October
lioness
After some delays, Renee Erickson's Sea Creatures is set to open its new restaurant this fall in the Shared Roof building that's also home to Ben's Bread, Doe Bay Wine Company and Holy Mountain Brewing's taproom. It will be an Italian wine bar serving small plates and shared meats (and oysters, of course). The small plates at other Ericsson restaurants such as Walrus, Carpenter and Willmott's Ghost are worth a repeat visit, and we're sure the same goes for Lioness.
Title: 7009 Greenwood Street at Phinney Ridge
Expected opening date: Late October or early November
Kilig
The new restaurant from Melissa Miranda of Musang, one of Seattle's true star chefs, does not deceive. He will specialize in bulalo, a soup made with braised beef and bones until the marrow melts in the broth, and pancit, a dish of noodles and vegetables. Kilig – named after a Tagalog word for feeling elated by a transcendent or romantic experience – will be more casual than Musang and is set to open soon.
Title: 710 South Eighth Avenue in Chinatown – International District
Expected opening date: It will be determined later
Northwestern black coffee
It's been a sadly eventful few months for Black Coffee Northwest, once an outstanding black-owned coffee shop in Shoreline. After a dispute with its owner (the details of which are still a bit fuzzy), the café closed abruptly on 17 June. This was just weeks after the owners, Darnesha and Erwin Weary, announced they had taken over the property in Jackson. XXIII which was formerly Starbucks. BCNW has since opened a location on the campus of North Seattle College, but this new coffee shop in the heart of the historic Black Central District will begin a new chapter for the business, which serves coffee but also offers youth programs and other nonprofit businesses.
Title: Corner of Jackson Street and South 23rd Street in the Central District
Expected opening date: It will be determined later
Marjorie
After closing her legendary Capitol Hill restaurant in March, Donna Moodie was supposed to open a new place called Boujie Bar in Midtown Square. But she changed her mind, and announce In fact this restaurant would be "Marjorie 3.0" (Marjorie 1.0 was originally in Belltown). So, the Central District is hosting another reopening – expect some delicious chicken and the best banana chips in town.
Title: Corner of 23rd Street and Al-Ittihad Street in the Central District
Expected opening date: It will be determined later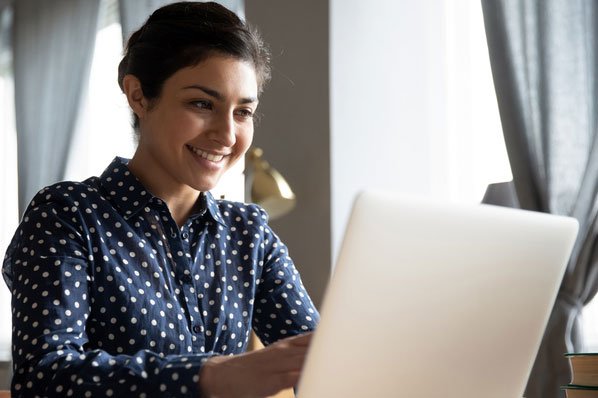 "Wannabe web expert. Twitter fanatic. Writer. Passionate coffee enthusiast. Freelance reader."