Samsung Electronics, a leading global semiconductor technology supplier, has successfully tested its 5G modular non-terrestrial network (NTN) modem technology for the first time. NTN modems allow direct communication between smartphones and satellites – especially important in remote areas. Samsung plans to incorporate this technology into its latest generation of Exynos modems (Exynos SoCs). An important step forward in commercializing 5G satellite communications and paving the way for a 6G-powered Internet of Everything (IoE).
NTN is a communications technology that uses satellites and other non-terrestrial carriers to bring communication to areas previously inaccessible to terrestrial networks: such as remote mountain regions, deserts, or oceans. It can also enable communication in disaster areas and support future urban air mobility (UAM), such as unmanned aircraft or flying vehicles.
In compliance with the latest NTN standards for fifth-generation networks (5G) defined by the Third Generation Partnership Project (3GPP Release 17), Samsung's NTN technology provides interoperability and scalability for services offered by global telecom providers, together with mobile phone and chip manufacturers.
Samsung has developed satellite technology based on the 5G NTN standard to enable reliable NTN communication with LEO (Low Earth Orbit) satellites. The company uses the new Exynos-Modem 5300 reference platform for this purpose, which allows predicting the positions of satellites as accurately as possible and minimizing the frequency deviations caused by the Doppler shift. Based on this technology, new Exynos modems should support sending and receiving SMS messages, as well as exchanging high-resolution photos and videos.
In addition, Samsung plans to implement the NB-IoT (NarrowBand-IoT) modular technology into next-generation modem systems. With integrated satellite connectivity, Samsung's NB-IoT solutions should be able to eliminate the need for a separate, high-performance antenna chip in smartphones. This is intended to provide mobile device manufacturers with greater design flexibility than ever before.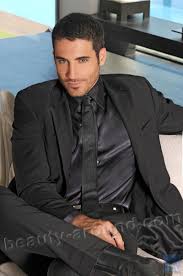 "Certified tv guru. Reader. Professional writer. Avid introvert. Extreme pop culture buff."