Engineers at the University of California have succeeded in developing a very small wireless device, according to reports Medical Express. Supported by ultrasound, this small implant can provide real-time information about the oxygen level in the organic tissues in which it was implanted. The benefit of this transplant is that it can allow doctors to monitor the health of the organs, as well as the transplanted tissues, and alert more quickly in the event of an implant failure.
The oxygenation of body tissues is essential for their survival, which is why it is important to know the level of oxygen in other organs and tissues in the human body to see if everything is going well in the patient. Currently, tissue oximetry methods are limited either because they only allow surface measurement – using electromagnetic waves – or because organ oxygenation is time-consuming – magnetic resonance – and thus do not allow for real-time diagnosis. So the miniature implant developed by the researchers appears to be the perfect solution to all of these problems and can even be used in other conditions.
Many possible uses
The technology the researchers developed can actually be used to create a variety of miniature sensors. Doctors can then monitor their patients' other biochemical markers, including their pH or carbon dioxide level, all in a minimally invasive manner.
"It's very difficult to measure things deep in the body," said Michael Maharbiz, a professor of electrical engineering and computer science at UC Berkeley and a researcher at the Chan Zuckerberg Research Institute Biohub. The device shows how, using ultrasound technology combined with highly intelligent integrated circuit design, you can create sophisticated implants that penetrate deeply into tissue to take organ data. "
Using ultrasound
The operation of the miniature sensor is based on the use of ultrasound – as is the case with medical ultrasound imaging – and also includes elements to measure the level of oxygen in organic tissues. Thus, the sensor integrates an LED light source, a photodetector, and a host of electronic controls to power it all.
The device can be reduced further, so that it can be implanted more easily into the human body in a minimally invasive way. It can also live longer in the human body. So the technology still needs to be perfected, but anyway it looks promising.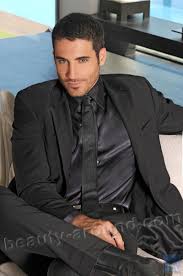 "Certified tv guru. Reader. Professional writer. Avid introvert. Extreme pop culture buff."