As early as 2015, we reported that Amazon was taking action against sellers of positive product reviews for the first time. After Aukey and Mpow attracted negative attention in the recent past and had to pack their bags, manufacturer Ravpower has now been hit as well.
As for Amazon, it is now opposite the US website the edge Confirm the removal of the company from its scope. The shipping giant has not officially justified its approach. However, it can be assumed that Ravpower also bought positive reviews. This was confirmed, among other things, by a tweet from Nicole Nguyen on Twitter.
The user got a $35 voucher. To retrieve this, you had to send an email to the manufacturer with the order ID and a review URL or screenshot. However, this is a clear violation of Amazon's guidelines. The mail order company prohibits monetary rewards for product evaluation.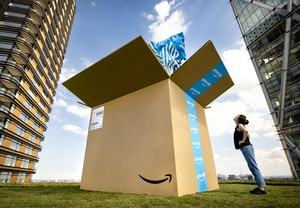 However, the example shows how important positive reviews on Amazon are. With a $35 bonus, it's not exactly cheap either. 100 reviews alone cost the company $3,500. It is not clear if all customers who write a review are actually rewarded.
If you want to be on the safe side with Amazon whether a product actually delivers what it promises, you should always take a look at the negative reviews. The risks of purchased reviews are likely to be much lower here than with the pros. It should also be noted that some products are offered by several retailers. Here it is also possible that they differ in quality. However, it depends a lot on the product category. Branded products should be pretty much the same. Although fake messages have also been sent in the past.

"Explorer. Communicator. Music geek. Web buff. Social media nerd. Food fanatic."