Portwell Europe, a global designer and manufacturer of embedded computing solutions, Titanium Partner for the Intel® Partner Alliance, has announced the launch of a product line in collaboration with Innodisk and its advanced technology for embedded systems solutions.
Portwell embedded systems are designed for industrial applications such as healthcare, automation and networking that require fanless solutions over a wide temperature or power range to operate in critical environments that require industrial components to withstand extremes of temperature, humidity, shock and vibration as well as other environmental influences.
In order to meet these requirements, integrating components into an embedded system is critical to ensuring that the system functions optimally and reliably. Portwell chose to integrate the Innodisk suite of products into its products for several reasons. Innodisk offers the most advanced AIoT, embedded flash and DRAM solutions needed to innovate in many industries. With the development of artificial intelligence of things, the need to manage and monitor systems in different locations while enduring harsh environmental conditions increases. Innodisk has developed a wide range of reliable solutions for the unique requirements of AIoT and embedded systems:
Flash memory and DRAM modules for industrial use: These highly stable and reliable modules provide custom firmware technologies and longer life cycles for embedded and industrial systems.
Included peripherals: Innodisk's embedded products also offer a variety of embedded peripherals such as digital input/output (DIO) modules, display controllers, intelligent power management, chip-level encryption, and more.
Cloud management software: Innodisk Cloud Management Software, iCAP, enables online monitoring, management, and maintenance with features such as data transfer, automatic backup, and encryption to increase network security.
In-band and out-of-band (OOB) solutions at the firmware level: This creates a secondary management network for remote access to the charging stations in case the primary network fails. From InnoAGE and InnoOSR SSD to InnoAgent module, which can ensure 24/7 operation and reduce downtime with proprietary firmware technology or iCAP.
Collaboration between Portwell and Innodisk will bring mutual benefits and add value to Portwell's BOX computer, for example by integrating InnoAgent into Portwell's Embedded Box WEBS-21I0 via OOB management technology, technology customers will be able to manage and monitor remote systems, especially in unmanned warehouses with Areas where there are no maintenance personnel. The OOB function allows not only remote monitoring, but also remote systems to be rebooted, turned on and off in the event of failures. Even if a device's normal network connection fails completely, it remains accessible via InnoAgent's separate communication channel to instantly restore system functionality and save repair time. In the future, Portwell will integrate more specific modules into embedded systems to meet customer requirements.
Portwell and Innodisk both specialize in embedded computing solutions. We will continue to work together to provide advanced and reliable products to meet customers' needs.
For more information about us, please visit our website (www.portwell.eu) or email us ([email protected]).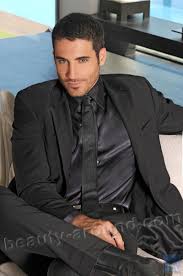 "Certified tv guru. Reader. Professional writer. Avid introvert. Extreme pop culture buff."