sports car maker Porsche continues to invest in its start-up portfolio and expands it with another company. The Zuffenhausen company aims to take the motorsport experience and awareness of racing events to a new dimension. Porsche Ventures, the venture capital unit of the sports car maker, has acquired a minority stake in Israeli company Griiip. The developer of the cloud-based data platform enables telemetry data to be transmitted directly from the race car for analysis and visualization in the cloud. Thus, Griiip offers entirely new possibilities for user integration, data analysis and spectator experience – with the aim of conveying the excitement of motorsports directly to all end consumers. The target group are drivers, teams and fans.
Griiip aims to make motorsports more accessible by providing racing organizations, championships, franchises and car manufacturers with innovative ways to connect with fans. The company's custom digital media platform, the Racing Media Platform, offers a unique approach to engaging fans in motorsport. The goal is to address younger audiences who are looking for a more intense and personalized viewing experience via digital media. The hardware component, known as the "red box," allows direct access to raw data from the vehicle's electronics. Highlight: This data is extracted directly during the race and processed into data-controlled products. Producing content dedicated to "Ramp" allows viewers to access drivers' profiles. For example, you can call up the pilot's stress level, car battery status, predict lap times or tire data. Information is displayed in real time in graphs to enable comparison of driver data.
Griiip was founded in 2015 by Tamir Plachinsky and Gil Zakay in Petah Tikva and has already entered into cooperation agreements with several racing chains. Porsche Ventures has invested in the latest financing round from Griiip.

Related posts about categories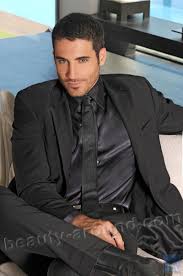 "Certified tv guru. Reader. Professional writer. Avid introvert. Extreme pop culture buff."