Up to 40 percent of global crop yields depend on crop protection – and thus have a large share in feeding the world's population while at the same time contributing to greening, according to a report by the Future Agriculture Working Group. This thesis was recently adopted by Univ.-Prof. Andreas von Tiedmann of the Faculty of Agricultural Sciences of the University of Göttingen giving a lecture in Bolzano (UT24 reported).
Photo by Franz W. from Pixabay
A look at population evolution in the past decades is enough to understand this, stated the working group's broadcast: In 1960, about 3 billion people lived on Earth; Life expectancy was 50 years, and a third of humanity was hungry. In 2020, there were 7.8 billion people on Earth with a life expectancy of nearly 73 years. The hunger rate in 2020 was nine percent. "This is a huge achievement in agriculture: In just a few decades, farmers are feeding more than twice as many people than before," Tidman said. This was achieved thanks to improved varieties, better fertilization, new cultivation and harvesting technology – especially thanks to the chemical protection of plants, explained the professor.
"Without crop protection, yield losses can be expected"
Crop protection today can no longer be compared to previous years. In the past, substances were used that were actually very toxic. This has been history for a long time. The progress is enormous, according to Tidman, and yet chemical crop protection is always the subject of public criticism. But the food of the world today and in the future will not do without crop protection, Tiedemann is convinced: "Because without crop protection, yield losses are expected: the supply of fruits and vegetables will fluctuate greatly every year, and some products such as beer will not be available; wine and coffee will not be available; as well as citrus fruits Bananas and more.
Additionally: yields in organic farming are 30 to 40 percent lower than in conventional farming. This means: More organic farming means more demand for farmland by 43 to 67 percent — much of the landscape has to be transformed in favor of cultivated landscapes, with a global net loss of biodiversity as a result," Tidman said.
Photo: from the lecture documentation
"Plant protection needs recognition and further development"
"Crop protection today is one of the safest technologies that support civilization – and it is constantly being developed. This progress needs recognition and further development – also in biotechnology and genetic engineering for CIS, that is, autologous gene transfer to improve scab resistance," Tidman firmly believes. . Politics should be more science-oriented and less campaign-oriented, whose campaign goals stand in the way of greening goals.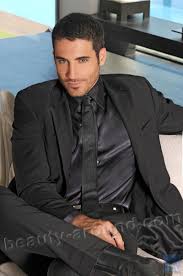 "Certified tv guru. Reader. Professional writer. Avid introvert. Extreme pop culture buff."