Officiellement lancé le 1er novembre 2018, 5GCroCo (Fifth Generation Cross-Border Control) est un projet d'innovation européen de 17 millions d'euros dont l'objectif est de réaliser des tests et essais de connectivité 5G en conditions réellesvir dans l'en Driver. On October 21, 5GCroCo implemented a demonstration based on three use cases implemented in a corridor region crossing three countries and borders by connecting Metz in France, Merzig in Germany as well as the capital from Luxembourg.
The goal of 5GCroCo is to validate key 5G technologies in cross-border scenarios involving many mobile network operators, many vehicle suppliers as well as many telecom service providers. The project specifically focuses on cutting-edge technologies such as 5G NR (New Radio), service continuity, mobile/cloud computing, predictive and end-to-end quality of service (QoS), network slicing, virtualization, network support for precise geolocation and security.
The 5GCroCo initiative explores innovative business models. The project will help define the necessary spectrum regulation guidelines to ensure the success of 5G for Connected and Automated Mobility (CAM) services. It will also have an impact on standardization in the telecom and automotive sectors (3GPP, ISO, etc.). Thus, 5GCroCo contributes to strengthening Europe's leading role in 5G technology, paving the way for the commercial deployment of 5G for CAM services in Europe and around the world.
The results obtained so far under this project and through the three use cases studied show that cross-border delivery between mobile operators runs smoothly and that the use of 5G networks is necessary to reduce latency, this variable being critical for CAM applications such as those studied in 5GCroCo use cases. Additionally, additional results show that it is possible with Mobile Edge Computing/Cloud technology to have more stable application hosting deadlines instead of relying on the public internet. In addition, a significant increase in transmission speeds was measured during the tests and experiments conducted as part of the 5GCroCo project.
1

He is

Use case: remote control or remote driving (ToD)
By enabling remote vehicle control from a Control Center (VCoC), remote control enables driverless vehicle deployment. Remote control requires establishing a connection between the VCoC and the vehicle via the 5G mobile network. This enables the transmission of data collected by the sensors, including the transmission of video images from the vehicle to the VCoC and control commands from the VCoC to the vehicle.
Use Case Two: Create and distribute high-resolution maps of motorized vehicles (HD maps)
High-resolution mapping technology allows vehicles to collectively contribute to the update of high-resolution maps. Thanks to the 5G mobile network, connected vehicles can send data collected by their sensors directly to the shared back-end infrastructure responsible for integrating all these inputs to maintain an up-to-date high-resolution map resolution. The enhanced HD map is then redistributed to the vehicles with updated information on lane markings, speed signals and other information essential for the autonomous driving function.
Use Case Three: Expected Collision Avoidance (ACCA)
ACCA technology made possible by the 5G network will allow any road event, such as traffic congestion, to be delivered to nearby vehicles. Thus, corrective actions such as gradual braking can be expected to induce smoother and smoother reactions of autonomous vehicles in situations where typical sensors do not have visibility or the detection range is short (some hundreds of metres).
The 5G CroCo initiative, which has been developed for three and a half years with a total budget of €17 million, including nearly €13 million funded by the European Commission as part of the 5G Public-Private Partnership (5G PPP), brings together 24 partners from seven European countries, including major companies in the telecommunications and automotive sectors. Thus, 5GCroCo coordinates the contributions of major auto manufacturers, Tier 1 OEMs, road authorities, mobile network operators, telecom service providers, and universities.
For more information, please visit the website 5G network.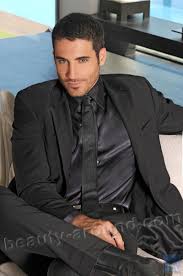 "Certified tv guru. Reader. Professional writer. Avid introvert. Extreme pop culture buff."