abroad
Scholz visits Oslo
Norway wants to store all the CO2 in Europe under the North Sea
| Reading time: 3 minutes
With the help of so-called CCS technology, Norway would like to store all the greenhouse gases produced in Europe in the future at a depth of 3,000 meters under the North Sea. Chancellor Schultz promised to support the project during his visit to Oslo.
nAccording to Prime Minister Jonas Gahr Store, Norway wants to store all the carbon dioxide produced in Europe. "Without the capture and subsequent storage of greenhouse gases, it will not be possible to achieve climate protection goals," Store said Monday in Oslo after meeting with Chancellor Olaf Schultz.
Store added that he knows the concerns in Germany, referring to the rejection of the so-called CCS technology in Germany. But Norway has a lot of good experience storing CO2 at a depth of 3,000 meters under the North Sea. In the future, storage facilities can store all the greenhouse gases produced in Europe. "We have experience and we know it will stay there. It is a safe place to store it." Norway later wants to use carbon dioxide as a raw material again.
Scholz also supports the project. Germany receives gas from Norway, but wants to return carbon dioxide in the future. The chancellor sidestepped the question of whether CCS could also be used in Germany. "There have been significant and impressive technological advances in recent years," Schultz said.
Talk about great technology. Another alternative is that the carbon dioxide produced during industrial production does not escape in the first place, but can be used at the production site.
Germany and Norway want to further expand their cooperation in the field of energy
Germany and Norway also want to expand their cooperation in the energy sector. During his inaugural visit to Oslo on Monday, Chancellor Schultz acknowledged the importance of Norwegian gas supplies in breaking out of dependence on Russian natural gas. "I am very happy that in Norway we have a safe, democratic and reliable partner in energy supply for Germany and Europe," he said after meeting with Norwegian Prime Minister Støre. They now want to cooperate more closely in the field of renewable energies.
The federal government has been trying for months to forge a closer partnership with the Nordic countries in the energy sector in order to get rid of Russian gas imports. Norway is Germany's most important supplier of gas since supplies of Russian gas were severely cut off in mid-June.
Store assured Germany to provide more support. "Norway is striving to be a stable supplier of gas to Germany," he said. However, he also emphasized that gas is only a constant source of energy for the transition process.
Schulz and Store previously attended the Nordic Summit together. In the evening, the chancellor wanted to travel to Sweden, where he would meet Prime Minister Magdalena Anderson on Tuesday morning for a one-on-one meeting. A visit to truck manufacturer Scania, which is working with Volkswagen on truck-traffic electrification concepts, is then scheduled.
"Kick-off Politics" is WELT's daily news podcast. The hottest topic analyzed by the WELT editors and today's dates. Subscribe to the podcast at spotifyAnd the Apple PodcastAnd the amazon music Or directly via RSS feed.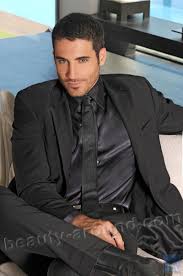 "Certified tv guru. Reader. Professional writer. Avid introvert. Extreme pop culture buff."