How are our bodies integrated into today's complex digital systems? How can the links between bodies, data and reality (facts) be experienced with modern technology?
Performance of RESIDENZ PLUS Workshop # 2 for Tanz – Barmer Bahnhof 'NEXT STATION' in collaboration with INSEL eV
Brigitte Uizu (choreographer and dancer), Lucas Becker (3D artist), Kerima Alvaza (3D costume designer) and Tim Pauly (computer scientist and sound artist) are currently exploring these and other questions as part of their stay at Tanz – Parmer Train Station. In their project THE DEAD CODE MUST BE ALIVE! They explore the hyperrealistic view of e-feminism.
This is where dance meets programming and artificial intelligence: the basic idea is a never-ending dystopian data body accessible through analog and virtual elements. Through this interplay of movement and technology, artists develop a dance narrative.
At the end of the residency, they provide insight into their technical work in the workshop performance. After the show, there will be a discussion for the audience with the residents as well as with Thusnelda Mersey and Pascal Merigi (Artistic Director of the Tanz-Bärmer Bahnhof station).
Insel Driftwood // Performance Workshop Plus #2:
"The dead blade must be alive!" / "The dead code must be alive!"
October 21 2022
It's 19:30
INSEL/ADA above (Wiesenstr. 6, 42105 Wuppertal)
the tickets (9 euros / reduced 6 euros) is over wuppertal-live.de Available.
About format:
Residenz Plus targets artists from the fields of dance/choreography, performance, physical theater/theatre, media art/installation and video/film art. A workshop concludes with a three-week residency. The format expands the presentation of interdisciplinary forms of art and expression within the cultural landscape of Wuppertal.
INSEL Driftwood offers excerpts from dance, music, theater and literature. The performance of the workshop is close to the construction process.
Residencez Plus is managed by Dance Station – Barmer Train Station "NEXT STATION" which is a collaboration with Association registered on the island and the From the Heydt Wuppertal Museum.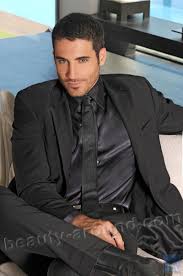 "Certified tv guru. Reader. Professional writer. Avid introvert. Extreme pop culture buff."