Robots and Linear Technology
New technology makes robots sensitive
Making more automation possible – this was the goal in product development at Bosch Rexroth. These are the tasks of the process that could not previously be automated from a technical or economic point of view. The result: a sensor-based compensation module that gives robots touch sensitivity.
The robot grabs the circuit board and moves it toward the black casing of the motor control unit, subtly placing it on the delicate solder pins without bending them. This works with repeatability even after an infinite number of operations. However, what appears very simple when looking at the assembly cell is not. Because this putative assembly process is complicated to implement because it cannot be explicitly programmed for recursion.
So why is this robot still making them? The eye is located on a small part attached between the robot arm and the handle. It's a sensor-based compensation unit with varying kinematics that gives the robot human-like sensitivity. "Introducing a paradigm shift in factory automation," says Michael Danzberger, owner of the Smart Flex Effector, which fits into any Cartesian linear robots and systems, our newly developed product proudly presents the newly developed component at the Future Factory Model Lab in Ulm. One pilot project demonstrates how a robot manages circuit board use with the sensitivity of a human hand by continuously returning positions and transmitting correction data.
Using kinematic movements operating independently in six degrees of freedom, the multi-level tactile device with a sensitive touch precisely detects possible position deviations from the workpiece and transmits them to the robot console for active compensation.
An adjustable compensation element with sensors and kinetics in six independent degrees of freedom expands the field of factory automation.
Smart Flex Effector: New Automation Opportunities
With the help of these unique spatial reference properties and functions, it is possible to achieve economic stability and make a wide range of operations transparent. Even highly complex assembly operations, which could have been technically reproduced only with great financial effort or could not be run at all, can now be automated at reasonable cost. Employees can be relieved of the chore and used elsewhere to add value.
"The range of functions combined into one adjustable component removes the limits of factory automation and opens up entirely new horizons, while utilizing existing production resources," says Michael Danzberger. Because existing production cells can be easily supplemented with the Smart Flex Effector without the need for major conversion.
Likewise, new production systems and flexible assembly cells will be much easier and cheaper to implement because the compensation unit greatly reduces the demands on the accuracy of the systems. Michael Danzberger: "Processes that were previously difficult to control can now be automated, improved, and monitored simply by retrofitting."
Processes that are difficult to control, improve and monitor can now be automated simply by retrofitting.
Large selection of applications
The Smart Flex Effector is designed to handle loads of up to 6kg. It opens up many new applications for machine manufacturers and users, which could only be partially or not achieved at all with previous means such as passive compensation units, torque sensors and visual systems. The spectrum ranges from process automation and quality control to teaching and object handling control.
Typical applications are couplings with the smallest tolerances, complex assemblies, or difficult processing tasks. This reduces errors and rejection, and teaching and assignment is easier and faster.
A quantum leap in process automation
Thanks to its differentiated kinetics, the tactile rotator is able to correct very complex operations with close tolerances, for example in the case of positional deviations between the tool and the work piece or in complex joining operations with minimal tolerances. In addition, with touch sensitivity, operations can now also be performed by robots that previously could not be automated.
Sensitive handling of things
The Smart Flex Effector can also be used during scanning to detect position aberrations and to determine the exact position of an object using sensors. The robot picks up or precisely manipulates a group of objects, places them in a controlled manner and puts them down or sorts them flawlessly. Even components made of glass or other delicate materials can now be handled safely.
Such an application – an assembly process that could not previously be automated – was carried out at the Bosch factory: here, a robot equipped with the Smart Flex Effector places panes of glass in the refrigerator so sensitive that the floors do not tilt or break. In terms of maximum throughput, the compensation unit can be actively brought to the zero position and electromechanically closed for fast transport trips.
Save time in teaching
In another application area, the Smart Flex Effector reduces the time previously required for teaching operations. Thanks to the 6D position detection, the special automatic control reads the exact coordinates of the pickup and location points directly. Thus repetitive in-process teaching becomes automatically possible.
In addition, many typical operations in a production environment can be simplified, for example by manually pointing the capture tool. This means that bots can also be manually taught by moving them into position manually.
Improving quality through transparency
As part of process monitoring, Smart Flex Effector doesn't just simplify documentation. In fact, the quality can also be increased because deviations are immediately recognized and either corrected or reported to the controller. This avoids unnecessary errors and costs due to rejection or rework.
High connection, easy to install
The Smart Flex Effector provides an RS485 interface and an I/O interface for data exchange. Installation is very simple: for the passive compensation function, the Smart Flex Effector is simply screwed into the robot's flange and handle. The function of locking and data transmission is available after connecting to the power and control.
Michael Danzberger summarizes: "The Smart Flex Effector enables a new level of automation through which mechanical engineering and production companies can economically map out significantly more processes and fundamentally simplify their system design without having to resort to expensive high technology." "The small incremental costs of the parity system pay themselves quickly," he said.
At the Hannover Fair, Bosch Rexroth presents the Smart Flex Effector to the commercial audience for the first time: in Hall 6, booth C26.
(No.: 48202086)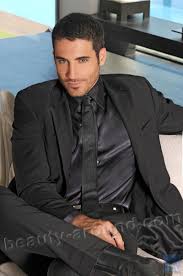 "Certified tv guru. Reader. Professional writer. Avid introvert. Extreme pop culture buff."