In the world of shared mobility, cars aren't the product – it's the technology behind free floating car sharing. With a fleet of 10,000 vehicles in 16 cities in eight countries, SHARE NOW is Europe's largest car sharing provider. Effective fleet management and control of vehicles is only possible because decisions are made on the basis of data-driven analytics. To ensure the service runs smoothly, SHARE NOW has developed an AI-based software solution for the mobility sector that helps ease urban traffic through shared mobility.
How Artificial Intelligence Is Really Improving Today's Shared Mobility
How can carpooling vehicles be used efficiently and thus sustainably? The answer: artificial intelligence. Three examples of its impact:
Ideal work area: A full range of criteria is crucial here – from socio-demographic data such as age to population, local employees, driver's license and car owners to the sum of the leisure opportunities available there. They are identified at the district level and summarized in detailed points using artificial intelligence.
Availability: Algorithms developed by SHARE NOW calculate street level demand. The parameters of time, location, public holidays and bridging days are of particular interest to the algorithms, as are usage numbers and how often advance reservations are made. At the same time, the algorithm constantly calculates a result for all vehicles, which provides information about the expected time until the next rental date. On this basis, AI-based predictions are made about whether demand can be covered by vehicle movements of users themselves or whether service providers should push them to places of higher demand. The goal is to minimize the use of service providers and, ideally, the transportation of vehicles always by users.
Cleaning and Maintenance: SHARE NOW has developed software solutions that predict when to clean or maintain. Predictive maintenance includes algorithms that use data on usage, last cleaning time, vehicle model, and customer feedback from the app about vehicle cleanliness, and combine them into a machine learning process. With the help of the data, individual ratings for each vehicle are developed with Dirtiness Prediction Score, which are displayed in a self-developed application for upcoming work.
Smart data management and future mobility
Car sharing thrives on the ability to quickly adapt to changing mobility needs. Artificial intelligence is becoming increasingly important in order to be able to efficiently control vehicle fleets and thus be able to meet the requirements of sustainability and resilience in the future. The conclusions that SHARE NOW has been able to draw from the maintenance of algorithms and the internal database over the past 14 years are already helping to plan for future directions. The ability to predict when, where and who a car will be needed is also a prerequisite for autonomous and shared mobility in the future.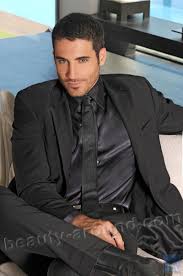 "Certified tv guru. Reader. Professional writer. Avid introvert. Extreme pop culture buff."