A research team from Pohang University of Science and Technology in South Korea recently set a theoretical record for charging times for electric cars. A new battery anode can enable charging within six minutes.
When we look at electric mobility, many buyers are not convinced yet. Modern electric cars now have a range of more than 400 km, but charging at fast-charging stations usually takes more than half an hour. This fact is one of the reasons why potential buyers are more likely to choose a combustion engine.
So what would it be like if a modern electric car took a little longer to charge than a combustion engine? What currently appears to be a vision may change in the near future. Because a research team About Professor Won Bae Kim Von der developed a material that shortens the charging process to six minutes.
Electronic cars: new record charging time using manganese ferrite
The focus is on the anode of lithium-ion batteries. The flow of electrons from the anode to the cathode ultimately determines how efficient the charging process is. Researchers at Pohang University of Science and Technology, in turn, developed a new anode material to speed up the process.
They used nanoplatelets based on manganese ferrite. By using the material on the anode, the batteries' charging capacity increases by a factor of 1.5. Increasing the anode size also led to increased efficiency in transporting lithium ions. The battery in electric cars can achieve a charging time of up to six minutes using the new material.
The durability of the batteries should also benefit
In addition to shortening the charging time, Professor Kim also hopes to improve the life of the batteries. If manganese ferrite anodes can be used in everyday practice, we will likely see the first test vehicles equipped with this technology soon.
If the charging time for electric vehicles is reduced to less than ten minutes, it is likely that more and more people will be willing to switch to sustainable mobility.
It is also interesting: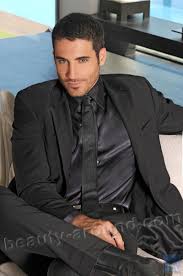 "Certified tv guru. Reader. Professional writer. Avid introvert. Extreme pop culture buff."