SPAR Retail Group relies on artificial intelligence and cloud applications to combat food waste. Spar's IT and Microsoft develop innovative supply chain solutions in all locations.
(red/czaak) According to retail group Spar, only about 1 percent of the food offered is sold and the company is constantly working on further improvements to reduce food waste. The most important tool is an order that is as accurate as possible to present the required quantity in stores. Products with close to their best history are sold at a discount and products that cannot be sold are donated to social organizations by Spar.
Live the reality of fighting waste
Each branch of Spar, Eurospar and Interspar near which a social organization is located has a permanent cooperating partner, including Wiener Tafel, Soma, Team Österreich Tafeln, Rotes Kreuz, Flachgauer Tafeln or Tischlein deck dich. Measures against food waste, which should have been provided by law in France, is "a reality in Spar".
The trading company has now developed a new solution with the company's IT unit (NB Spar-ICS), Microsoft and IT service provider Paigo to enable more targeted rankings for all group sites using data and artificial intelligence. In the future, the goods will be ordered more accurately and the supply chain will be more efficient.
New technologies enable new solutions
Specifically, the IT solution developed by Spar-ICS analyzes data using artificial intelligence and integrates sales volumes, weather conditions, special offers, marketing campaigns, seasonality, and other factors. This enables accurate prediction of optimal quantities for each store. The basis for further development was the already existing and largely automated ordering of goods. The modified version has now been used for the first time in the fruit and vegetable sector.
"The benefits are manifold – not only for the company, suppliers, customers and employees – but also and above all for the environment," explains Marcus Kasser, CEO of Spar. "New technology and the right digital tools offer solutions to the major challenges of our time, such as climate change," Kasser stresses.
Spar's IT unit developed the innovative solution
The first results show that the predictions are more than 90 percent accurate. This allows getting the exact amounts needed at the right time in the right branch – and this now reduces food waste even more. "Expectations are also a valuable support for employees during the ordering process. AI does not replace previous processes, but complements the team as a valuable member," adds Hans K. Reich, Executive Vice President at Spar.
The project was implemented by Spar's IT unit, Spar-ICS with Microsoft partners and IT service provider Paiqo, which specializes in financial management. Due to the large amounts of data and the changing demand for computing power, the choice fell on Microsoft Cloud Azure and accompanying analytics tools (note: advanced analytics). "Especially in data-intensive AI, we need flexible computing power. Andreas Kranabitl, managing director of Spar-ICS, explains that this requirement can be covered cost-effectively, particularly with a highly scalable cloud.
red/czaak, Economic Edition web article, 09/16/2022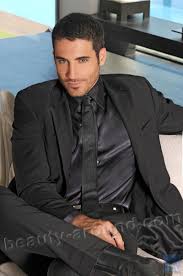 "Certified tv guru. Reader. Professional writer. Avid introvert. Extreme pop culture buff."