News from May 10, 2021
3D printing in both plastic and ceramic makes the things possible today that engineers and mechanical engineers have dared to dream about for so long. This technology is increasingly able to improve or even replace traditional processes in various application and specialized fields.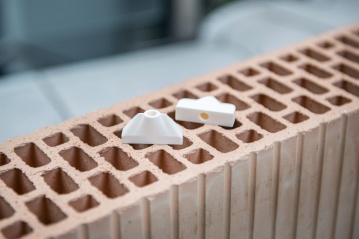 Höhr-Grenzhausen. At the SME Group Research Center ?? Mein Ziegelhaus GmbH & Co. KG ?? Based in ?? CeraTechCenter ?? A special 3D printing process has been used in Höhr-Grenzhausen over the past few months to develop modern bricks. In cooperation with the project partner ?? Hilgenberg-Ceramics GmbH & Co. KG ?? , Specializes in industrial ceramic 3D printing technologies also based in ?? CeraTechCenter ?? The project was born in Höhr-Grenzhausen.
Diploma-Ing. Tristan Klein and Managing Director Mein Ziegelhaus GmbH & Co. KG that the bricks do not come from the printer itself, but are inserted with a high degree of stability which subsequently forms the required holes in the bricks. Stagnant air in the brick acts as an insulating material here. Hence, these additives are necessary for the production of high-precision building bricks ?? However, making adjustments or implementing developments has been costly and time consuming. Previous inserts had to be made of steel in large numbers per hole. 3D printing shortens this process from six months to only two to three weeks. "What is new about this process is that each core can be individually designed and then used in existing compression tools," continues Mr. Klein.
After several attempts with joint venture partner Hilgenberg-Ceramics, Mein Ziegelhaus relies on inserts made of high-purity aluminum oxide. Its strength and hardness are comparable to that of sapphire. This ensures that the attachments withstand high requirements in operation for a much longer period of time than steel. Hilgenberg-Ceramics Managing Director Alex Hilgenberg emphasizes the advantages of ceramic material in this process. Since homogeneous clay insertion is important to process reliability and brick quality, every change, no matter how small, can be handled flexibly by 3D printing. This means that fillings can be individually adapted thus avoiding typical mistakes such as cracks, bubbles, uneven surfaces, and dragon teeth ?? As Mr. Helgenberg says.
That ?? CeraTechCenter ?? , In which both companies are located, is part of the Education and Research Center for Ceramics eV (BZFK) ?? In Höhr-Grenzhausen. Margret Müller, Managing Director of WfG Kannenbäckerstadt mbH, and thus the operator of the Technology and Startup Center CeraTechCenter, sums up: Both entrepreneurs are prime example of the educational and research site Höhr-Grenzhausen. You have it here on campus at Koblenz University of Applied Sciences? ?? WesterWaldCampus ?? (WWC) was involved in glass and ceramic materials technology and later started his own business. Therefore the advantages and synergistic effects of this agglomeration of ceramic installations and technical knowledge are very familiar to them. Both also benefit from research collaboration and free capabilities for specific devices ??. (evening)
---
Be a fan of the local version of WW-Kurier.de Höhr-Grenzhausen on Facebook!

More photos (For larger view, please click one of the pictures):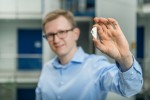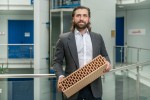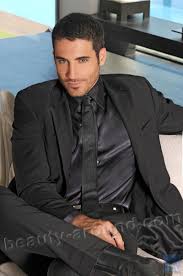 "Certified tv guru. Reader. Professional writer. Avid introvert. Extreme pop culture buff."