Microsoft's effort to revamp its entire product line with OpenAI technology has extended to one of the company's oldest and most popular products: its Office applications. Microsoft announced in February that it would integrate its chatbot into Office applications. Now is the time: Chosen companies can already use the AI ​​software in Office applications such as Word and Outlook. In the coming months, the technology will be introduced as standard. With the ChatGPT extension already part of the Bing search engine, Word, Excel, PowerPoint, and Outlook are also equipped with adequate AI support.
Microsoft announced Thursday that software, including Excel, PowerPoint, Outlook and Word, will start using OpenAI's new GPT-4 artificial intelligence platform. AI-powered assistants, known as pilots, will be able to create entire documents, emails and slides from knowledge gained through software scanning company files and listening in on conference calls. The technology will be released in the coming months, and Microsoft is already testing it with 20 companies, including eight Fortune 500 companies, which the company declined to name.
"This is the next big step for us – building them into the tools everyone uses to do their work every day," CEO Satya Nadella said in an interview. The new technology will help people create "great content, great documentation, presentations, and great artwork in PowerPoint" as well as perform sophisticated analysis using natural language queries.
Artificial intelligence tools are on the rise
The move is part of a rush by companies adding AI chatbot capabilities to their technology. OpenAI, which is backed by Microsoft, has been making a lot of noise with its ChatGPT tool, which has gone viral in recent months and demonstrated the power — and potential pitfalls — of chatbot technology. The startup revealed GPT-4, the latest version of the platform, earlier this week.
Microsoft has been using the system in a Bing search preview for a few weeks. After several reports that the chatbot it contained was generating conversations that some found strange or offensive, the company began limiting its responses.
Microsoft, which is investing more than $10 billion in OpenAI, has also released Copilot software for sales and customer applications, as well as a product from its GitHub unit for writing programming code. And Alphabet's Google, its biggest competitor in office software, this week announced its own plans to use AI tools for things like creating presentations, taking notes in meetings and composing emails.
Microsoft-owned LinkedIn announced Wednesday that it will use OpenAI language technology to help users create a more visible profile on the professional networking site.
ChatGPT: Chatbot handles the office work
Of course, Microsoft has a long history of developing desktop assistants — and it hasn't always been smooth sailing. The tool known as "Clippy" was a source of derision in the 1990s and early 2000s, and many users discontinued it. Since then, the company has tried many different approaches.
The benefit of the new technology, Nadella said, is its ability to process natural language queries. The software includes an app called Business Chat, which serves as a combined chatbot and personal assistant for office workers. Using requests in plain English, the chatbot can be asked to summarize a recent meeting, find upcoming project milestones, list risks to a planned strategy, and make suggestions to mitigate those risks.
The chatbot can then convert this risk and risk mitigation plan into an email and create a slideshow to present the plan. The software also has design features, so the agent can ask for easier or funnier slides and the chatbot can make changes. In Word, technology can suggest to the employee how to rewrite documents to improve them.
The company demonstrated the technology at its webcast event, and some customers will get access to Business Chat within Microsoft's Teams conferencing software on Thursday.
The presentation itself was created using AI tools. Microsoft asked the wizard for ideas on how to design its introductory event and what kind of demos to display. The plan was so good that the team used about 60% of the materials, said Jared Spataro, Microsoft's vice president who leads modern business and business applications.
Microsoft said the technology also provides transparency about where it gets the information it uses. When the bot creates a plan or email, it embeds links to relevant files so employees can better see how the co-pilot reached its conclusions. One criticism of AI chatbots is that they provide information that cannot be easily verified.
Chatbot: It does not work without human control
Another key feature, Nadella said, is the wizard's ability to consolidate data that currently resides in different data warehouses.
"I can say, 'Oh, I'm going to meet this client.'" Can you tell me when was the last time you saw him? Can you pull and summarize all the documents that have been written about this client?
But the new Office Assistant, like others of its kind, makes mistakes.
"It does a lot of amazing things and a lot of things right, but it doesn't get everything right," said John Friedman, a Microsoft vice president who oversaw the development of the Assistant. This is why it is important that the human being controls the process and the use of the content."
Friedman said the program is designed to remind users to review the work of the AI. If an employee shares a file created by the bot without editing or modifying it, the software shows other users that it was authored by a co-pilot.
"Like any time someone sends me a draft, I review the draft," Nadella said. "I don't accept a draft just like that."
FMW/Bloomberg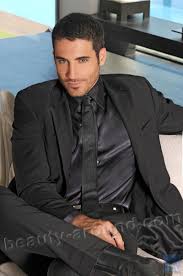 "Certified tv guru. Reader. Professional writer. Avid introvert. Extreme pop culture buff."