The first commercial system is scheduled to be installed in 2024. (Photo: MAN Energy Solutions)
Energy Dome battery technology is based on the thermodynamic conversion of carbon dioxide between its gaseous and liquid states in a closed system. During shipping, carbon dioxide is taken from an atmospheric gas storage facility, the Dome, and stored in a cryogenic facility The compressor, driven by a motor, compresses. The heat generated during compression is stored in a thermal energy storage system.
The carbon dioxide is condensed and stored under pressure at ambient temperature in suitable containers without escaping into the atmosphere. This allows for high-density energy storage without needing to reach cryogenic temperatures. During the discharge, the liquid carbon dioxide is heated, then evaporates and returns to the dome through an expander. The expander, in turn, drives the power generator.
The first commercial system will be installed in 2024
A MAN Energy Solutions CO2 expander with a capacity of 20 MW will be used in the Energy Dome's first commercial CO2 battery system in Italy. The turbomachinery will be shipped for installation in the summer of 2024. The two companies also signed a memorandum of understanding for non-exclusive cooperation. The stated goal is to further improve battery technology.
"Long-term energy storage is crucial to the success of the energy transition because it represents the ideal complement to clean but volatile renewable energies," explained Matteo Falco, Head of Industrials Europe at MAN Energy Solutions. The advantage of Energy Dome technology is that "it can be easily used in many locations around the world," believes the company's CEO, Claudio Spadasini.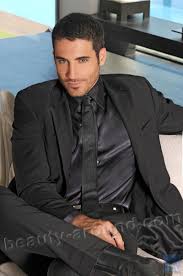 "Certified tv guru. Reader. Professional writer. Avid introvert. Extreme pop culture buff."