Arlandastad/Sweden (ABZ). The Cramo Group, a division of Boels Rental, a European equipment rental company. Cramo recently took delivery of 181 Genie GS-1932m mini scissor lifts to meet demand for warehouse logistics and data center applications in the six European countries it serves.
"We chose the Genie GS-1932m mini scissor lifts because of their light weight and extremely compact design," explains Jacobo Campos, Senior Category Manager at Cramo Group. "We are confident that our customers will appreciate these new devices in our extensive fleet."
At just 1.4m long and only 81cm wide, the Genie GS-1932m is the ideal tool for working in narrow aisles and other confined areas, which are common in warehouse logistics and data centers. Thanks to its compact design, it can be driven through standard doors with standard handrails and – since it weighs just 1,179 kg – it can be transported in a standard elevator. The low weight also enables operations on sensitive floors where a standard size scissor lift would be too heavy.
Genie says the GS-1932m's front-wheel drive system and zero inside turning radius provide excellent maneuverability. Combined with a platform capacity of 227 kg, the machine provides significant production advantages for an especially compact scissor lift.
Genie mini scissor lifts are powered by brushless AC traction motors that are fully encapsulated and maintenance free. These motors reduce overall machine maintenance costs by approximately 35%. The GS-1932m uses approximately 70% less hydraulic hoses and couplings, which reduces maintenance needs, simplifies service operations and, in turn, lowers your total cost of ownership. "This purposeful concept makes the GS-1932m a particularly useful scissor lift, not only for its operators but also for its owners," says Campos. "Here, Genie placed a clear emphasis on the purposeful design of the platform. This also applies to the platform ladder, which is integrated into the machine: it facilitates entry and keeps the machine very compact."
The Cramo Group has also requested IT Genie Lift Connect with Access Manager to help manage its new mini scissor lifts and facilitate remote access. Lift Connect provides comprehensive, actionable data for fleet management. Thanks to the Access Manager, the Cramo Group increases the security of platforms, as access can be restricted to authorized operators.
If you enjoyed this article, please stay tuned for updates on this topic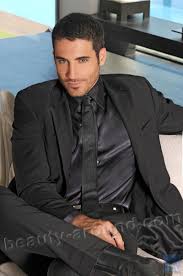 "Certified tv guru. Reader. Professional writer. Avid introvert. Extreme pop culture buff."