Ledvance is expanding its product portfolio beyond general lighting. In conjunction with Dr. Hönle specialist HCL is expanding its range of UV room disinfectants to restore indoor air quality.
As part of general lighting, the lighting provider actually uses UVC rays to inactivate germs, bacteria, and pathogens in the array of LEDs and sensors. Through the new partnership, Ledvance is now taking the next step, in cooperation with Dr. Hönle product development and sales activities in the area of ​​room UV disinfection. In addition to other technological alternatives, UVC disinfection devices are "assistants" to restore indoor air quality. Partnership with Dr. Hönle "Ideal for creating the right conditions indoors under the new normality – human-centered lighting and clean, healthy air to increase human well-being is key," explains Wolfgang Maylander, Senior Manager of Strategies and Transformation in a strategic step for Ledvance: This collaboration will enable the UV provider From "reaching new target groups across Europe via the established sales structure of Ledvance," adds Heik Runge, Director of Sales and Marketing at Dr. Hönle AG.
Main Sales Partner of "SteriWhite"
As part of the partnership with Dr. Hönle becomes Ledvance's lead sales partner for the "SteriWhite" family of products, a suitable end-user device for disinfection of UVC circulating air in rooms. The chemical-free solution inactivates a large number of viruses, bacteria and molds on surfaces in a short time through a photochemical reaction. UV escape is prevented by specially developed light traps. Activated with the push of a button, the devices have quiet fans (<39 dB, SteriWhite Air Q115) and generate a steady flow of air through the disinfection system, which is directed after the UVC low pressure lights. The SteriWhite Air Q115, Q330, Q600 and Q900 models can be used, for example, in treatment rooms, hotels, offices, or in retail stores. In the future, the two partners will intensify their efforts to ensure high indoor air quality, particularly with regard to the reopening of schools, indoor restaurants and retail.
About dr. Hönle
As one of the providers of industrial UV technology, Dr. Hönle, based in Munich, has UV / LED-UV systems worldwide, UV lamps and UV metering technology. The systems are used, among other things, to disinfect air and surfaces, in manufacturing processes and in many industries such as the automotive, aerospace, pharmaceutical and photovoltaic industries.
Related articles
LEDVANCE GmbH, Dr. Hönle AG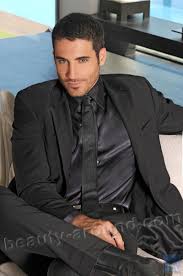 "Certified tv guru. Reader. Professional writer. Avid introvert. Extreme pop culture buff."