For expert Rachid El Karaoui, the presence of a university like the Mohammed VI Polytechnic University (UM6P) in Morocco and the dynamism observed in the digital world during the COVID-19 crisis make him optimistic about the future of countries in this field. In his view, the kingdom is on the right track to achieving successful digitization, but it must master the technology behind Bitcoin to ensure its digital sovereignty. Rachid El Karaoui is a member of the body responsible for the new development model. During UM6P Science Week at Ben Jarir, he led several workshops, including one on Bitcoin and cryptocurrencies.
Le Matin: How is the future of bitcoin shaping up?
Rachid Guerraoui : This cryptocurrency means no coins or banks. No one knows how the future of this virtual currency will shape or whether it will end up disappearing or not. On the other hand, what will not disappear is the technology behind this cryptocurrency which is a new way of conducting business transactions. I am convinced that this technology will stay with us and will prevail for a long time.
Do you think Morocco will lift the ban on Bitcoin or will it choose its own cryptocurrency?
I know that Morocco has banned the use of Bitcoin. I imagine the officials have their reasons.
Especially since I am not an expert in finance. But what I do know is that it is important for Morocco to open up to the technology behind Bitcoin. Only in this way, if one day the Kingdom decides to lift this ban or switch to another cryptocurrency, especially Moroccan, will it be able to guarantee digital sovereignty over this currency. So we especially should not close ourselves off to these basic techniques.
Is Morocco in a delicate position on the international scene to master these technologies?
The presence of a university like UM6P in Morocco and the dynamism observed in digital technology during the Covid-19 crisis make me believe that there is a dynamism in this field in Morocco. I am very optimistic about the role of the state in the international digital sector.
What do you think are the conditions for successful digitization of the state?
In the new development model, 3 necessary conditions were highlighted: ensuring "strong" Internet coverage for all Moroccans, providing digitization services for the administration, and training citizens in the use and expertise in the digital field. Once again, the existence of this university makes me believe that we are on the right track.
You say we are on the right track. How long will it take to succeed?
This is an area where everything can go very quickly. It only takes a few well-trained engineers and programmers in 1337 for example and Bootstraps (model framework, editor's note) from some ministries for Morocco to develop in this area in just a few years.
Where are we now, especially in the field of artificial intelligence in e-government?
To me, AI is the ability of a machine to solve problems that humans can't. It is part of the digital. So, if we can evolve digitally, we will necessarily evolve in artificial intelligence and we will then be able to do things that are still impossible today. I think we are not far from that. You just have to see what has been done for the computerized management of the vaccination campaign. Doing this in Morocco is impressive!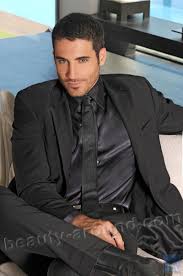 "Certified tv guru. Reader. Professional writer. Avid introvert. Extreme pop culture buff."