primary
DR Technologie, based in Lavelanet, has been selected to participate in the exhibition "Made in France". So she will display her advanced medical function in the gardens of the Elysee Palace on July 3 and 4
"This honor !" All DR Technologie's pride is shown with this sentence from Camille Lisa, the company's Director of Communications and Marketing. The Lavelanet-based company was chosen by the Elysee to represent Ariège during the "Made in France" exhibition.
This is the event being organized for the second year in a row, which will take place in the gardens, halls and the main square of the palace housing the Presidency of the Republic on July 3 and 4 The aim is to highlight (the exhibition is public) the experience of companies, artisans, producers and industrialists from all over France (including abroad) in various sectors.
During these two days, there are 126 products, from the metal chair to the green lens of Puy AOP, including an electric bike, hair dryer, toys, electronic components … For DR technology, this will be his high-end inflatable medical platform (power of Palestinian currency).
It is about this structure, already displayed in our columns, which the rescue and medical services can use during their various interventions. "We created this PMA last year," Camille Lisa recalls. This tent is the result of a collaboration between Laval and Alternatives Préventions, based in La Chapelle-sur-Erdre (44). Ariège's Fire and Rescue Service (SDIS 09), a partner of DR Technology, was also consulted for product development.
Which, Camille Lisa explains, is still in development. "We continue to make improvements during our discussions with the emergency services or medical services," the communications officer said.
If the company is particularly proud of its choice, it is well aware that the Parisian fair will not allow it to conquer new markets because it is not a professional fair. On the other hand, it intends to take advantage of the event to gain more visibility.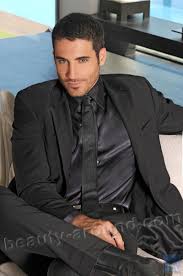 "Certified tv guru. Reader. Professional writer. Avid introvert. Extreme pop culture buff."