Keysight Technologies has signed a Memorandum of Understanding with Samsung Research to promote research and development in 6G technology as a new generation of wireless communications.
Research and development in 6G technology is the subject of a Memorandum of Understanding between Keysight and Samsung. (Photo: Keysight Technologies)
Keysight has partnered with Samsung to support the company's 6G vision for a hyperconnected world. 6G will be built on technologies such as artificial intelligence (AI), sensors, digital twins, time sensitive networking (TSN), and 3D communications. The two companies will test jointly and development of verification techniques for 6G wireless systems.
The collaboration will accelerate the development of AI-powered air interfaces using Massive MIMO (Multiple Input and Output) antenna technology. These air interfaces support the creation of energy-efficient and highly dense networks that allow for extremely low latency and wireless data transmission in the terabit range.
Keysight has the core technologies and building blocks to make 6G a reality. It includes network, channel and user device simulation, mmWave and sub-terahertz signal sources and analysis, as well as Fast Ethernet network emulation testing and data center connectivity testing. Keysight's integrated software and hardware testing tools for end-to-end compatibility, interoperability, performance and security validation enable Samsung to accurately and comprehensively examine design margins for future 6G use cases.
Free registration
*) Required field
Are you already registered?
Register here
company
Keysight Technologies Deutschland GmbH
130
71034 Boeblingen
Germany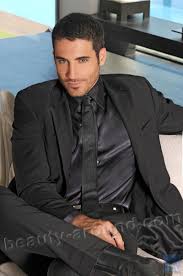 "Certified tv guru. Reader. Professional writer. Avid introvert. Extreme pop culture buff."