Blockchain Technology
Jaguar Land Rover tests the digital supply chain
The blockchain should ensure transparency in the leather supply chain and ensure sustainability. The British carmaker wants to use the technology to track other raw materials and is investing in the service provider.
Jaguar Land Rover wants to use blockchain to ensure transparency in the sustainable leather supply chain. As the automaker announced, the company has been testing the use of technology in digital supply chain management with several partners. To this end, the company is working with supplier Circulor that specializes in tracing raw materials, the Bridge of Weir leather factory and the University of Nottingham.
The process allows Jaguar Land Rover not only to track compliance with regulations, but also to assess the carbon footprint of its leather suppliers, the automaker said.
As part of the project, a "digital twin" of raw materials has been created so that its path can be followed through the leather supply chain both in the real world and digitally. A combination of GPS data, biometric data and QR codes was used to digitally verify the condition of the skin at every step of the process using blockchain technology.
flexible use
This process can be used in the entire global supply chain of Jaguar Land Rover, but also in other industries. The auto manufacturer cites the fashion and footwear industries as examples. This technology can also be used to trace other raw materials. Circulor is already using blockchain to improve the traceability of metals needed for batteries in electric cars. The automaker plans to invest in Circulor through its venture capital and mobility service subsidiary Inmotion.
The project is part of Jaguar Land Rover's "Reimagine" strategy, which aims to achieve net zero emissions for the entire company by 2039.
(No.: 47737108)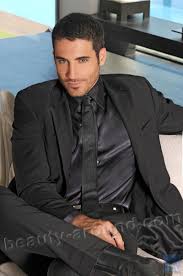 "Certified tv guru. Reader. Professional writer. Avid introvert. Extreme pop culture buff."