Linz. In the orthopedic department of the Sisters of Mercy clinic in Linz, a new type of navigation technology is used to stabilize artificial joints. This new technology from Medacta enables more accurate positioning and alignment of implants, as well as real-time monitoring of the surgical plan using virtual reality. Ordensklinikum Linz was the first hospital in Austria to use this method of shoulder arthroplasty.
Implantation of an artificial joint requires careful planning in advance and must be adapted to the anatomical conditions. This is done with the help of X-rays and CT scans. The exact implementation of this plan during the procedure implies an exact work of the millimeter. Templates and navigation systems help with this.
New innovative method
With Medacta's new NextAR technology, the Linz Sisters of Mercy Clinic now takes it one step further: Virtual reality glasses allow the surgeon to monitor every step of the pre-set plan in real time. As the Austrian reference center for this technology in the field of shoulder surgery, Ordensklinikum Linz is the only hospital in Austria where this technology is now used.
Ordensklinikum Linz symbolizes technical progress and humanity. I am very pleased that we were able to create this innovative method in our home for the benefit of our patients," says Medical Director of the Ordensklinikum Linz, Sisters of Mercy in Linz.
Medical expertise in line with high-tech applications
Surgical planning is completely combined with VR glasses and navigation software. During the operation, the surgeon wears glasses through which all information regarding the implantation of the artificial joint is displayed. In this way, the layout can be compared to the actual site at any time during the process.
Training other surgeons
"The first results show that this unique technology works very well and delivers what it promises – accurate results. The operation time is hardly extended, and it can be used for almost all patients in every operating room," explains Reinhold Ortmeyer. As one of the few doctors worldwide working with this new technology, the Vice President of Orthopedics at Ordensklinikum Linz is now training surgeons throughout the German-speaking region.
"The fact that we have been able to successfully implement this new technology in our daily lives at Ordensklinikum Linz speaks to the high level of professional expertise of our staff in the Orthopedic Department and the Prosthetics Center," says Head of the Department, Joseph Hockretter.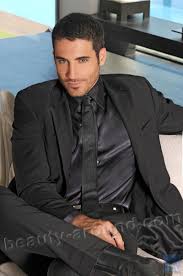 "Certified tv guru. Reader. Professional writer. Avid introvert. Extreme pop culture buff."