So far, Google's next flagship smartphones, the Pixel 8 and Pixel 8 Pro, are almost certain to feature the upgraded Google Tensor G3 (Zuma) chipset. However, the basic Tensor G3 details were not revealed, and it was not clear how it would be improved.
this time,Android AuthorityHe shared new information about the "Pixel 8" series of smartphones and the Tensor G3, revealing their performance.
According to information obtained by Android Authority, the Google Tensor G3 will have two ARM v9 cores, and nine CPU cores (four Cortex-A510, four Cortex-A715, and presumably Cortex-X3). It seems that this could lead to a significant increase in performance, making it comparable to the high-end chipsets in 2022.
Tesnor G3 (Zuma)
Tesnor G2 (gs201)
Tensor (gs101)
large cores
1x Cortex-X3 @ 3.0GHz
2x Cortex-X1 @ 2.85GHz
2x Cortex-X1 @ 2.8GHz
mid cores
4x Cortex-A715 @ 2.45GHz
2x Cortex-A78 at 2.3GHz
2x Cortex-A76 at 2.25GHz
few cores
4x Cortex-A510 @ 2.15GHz
4x Cortex-A55 @ 1.8GHz
4x Cortex-A55 @ 1.8GHz
GPU
Mali-G715 (Immortal)
10 cores
890MHz
Mali-G710
7 cores
848MHz
Mali-G78
20 cores
848MHz
Moving to ARMv9 will support new security technologies (Memory Tagging Extensions / MTE) and will only run 64-bit applications. It is also expected to improve the graphics performance, and according to the reference source, it indicates that the Arm Mali-G715 Immortalis version will be adopted, and it may also support the ray tracing function.
In addition to supporting 8K/30fps video decoding/encoding in H.264 and HEVC, Tensor G3 also supports AV1 encoding. This will be the first device for Google smartphones. Also, AI function performance will definitely be updated.
In addition, it is reported that the processor related to image processing has been changed to support high-speed UFS 4.0 storage, and that the Tensor G3 wireless modem will continue to be the Exynos modem.
I was under the impression that the evolution from Tensor to Tensor G2 was a small upgrade, but Tensor G3 could be a bigger upgrade. The Pixel 8 series looks as promising as ever, and I'm looking forward to it. Unless there are hardware or software errors.
source Android Authority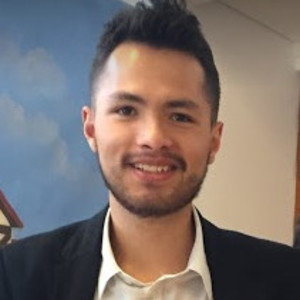 "Travel maven. Beer expert. Subtly charming alcohol fan. Internet junkie. Avid bacon scholar."