Research work on the 6G mobile communications standard has begun at the Technical University of Ilmenau (TU). As announced by TU, innovations in new communication technologies will be developed in four large-scale national research societies, for example in wireless data transmission or fiber-optic networks.
The Technical University is involved in two of these so-called axes. In developing portable radio systems, you want to focus, among other things, on energy efficiency and radiation protection. The Federal Ministry of Education and Research funds the national project in the amount of 250 million euros.
Real-time communication as a goal
Research is being done all over the world on new generations of mobile communications. The sixth generation of mobile communications should not only provide the ability to transmit larger amounts of data, but should also allow machines to communicate with each other in real time. Cars, for example, can "see around the corner" using the new technology.
Real-time communication is an important basis in the development of automated driving, but it is also essential in telemedicine, which is already provided to many people in rural areas. Another concept of 5G/6G technology is the so-called campus networks. It is about self-sufficient cellular networks, through which large amounts of data can be transmitted via radio.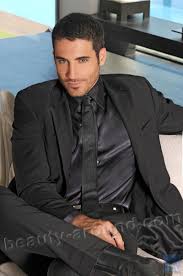 "Certified tv guru. Reader. Professional writer. Avid introvert. Extreme pop culture buff."