University of Applied Sciences (Photo: FHDW)
5G technology makes mobile networks faster. With a latency of less than a millisecond and a maximum download speed of ten gigabits per second (4G: 1 Gbit/s), entirely new possibilities for mobile data transmission are emerging. But what does this mean for companies? For whom does using 5G make sense and what is the current state of the technology? The questions will be answered by Florian Bliesch in the online format FHDW Business Break from the University of Applied Sciences (FHDW) on Tuesday, April 5 (11am-12pm). Bliesch is Head of Innovation and Consulting at adesso mobile Solutions GmbH in Dortmund.
Thanks to 5G technology, digitization is once again seeing a boost. The performance and responsiveness exceed 4G networks many times and also open up completely new possibilities for business operations. But which companies are worth getting into technology? "It is important for the company to identify relevant, and most of all, economically viable application options and know how they can be anticipated," explains Florian Bliesch. Bliesch is responsible for innovation and consulting at the Dortmund-based IT company adesso mobile Solutions GmbH. On Tuesday, April 5, the consultant and speaker will be a guest at FHDW's online business break. Using the format, the University of Applied Sciences (FHDW) brings participants closer to current business trends and offers tips on how to use them.
In a compact analysis on April 5, Bliesch will present the current state of the technology and present its potential uses for businesses in a few brief use cases – from mobile support for classic business processes to the seamless integration of complex technologies into mobile ecosystems. His focus is on how to use and benefit from augmented reality, artificial intelligence, and digital communication with systems, customers, and employees from a business perspective. Bliesch also explains the possible uses with the current generation of smartphones, the required technical requirements and the economic factors that should play a role in business decisions. With this business break, FHDW is offering support to business people on the question of whether the use of 5G technology makes sense.
FHDW Business Break Online Coordination: Tuesday 5th April (11am-12pm) with Florian Bleich (Head of Innovation and Consulting, Adesso mobile Solutions GmbH). Register via www.fhdw.de
.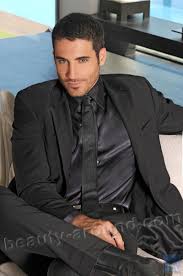 "Certified tv guru. Reader. Professional writer. Avid introvert. Extreme pop culture buff."