Faulty photovoltaic systems frequently cause major fires. This is not due to technology, but usually due to errors during installation and maintenance. But the risks can be minimized.
It is the night of May 22nd. A barn on fire near Untrasried in Ostallgäu. Rescue workers can't save much, nearly 150 cattle perished. It is now clear that the fire was caused by a faulty reflector of the photovoltaic system. A few weeks later, a warehouse in Enningen near Augsburg burned to the ground, and the reason is here, too: a faulty photovoltaic system.
Does the risk of fire increase with solar energy systems? In the coming years, the number of photovoltaic systems will increase dramatically. If the federal government plans, it should deliver a total of 215 gigawatts in 2030. It's currently about 67 gigawatts.
Solar systems don't burn much
Experts first give the all clear: Even if faulty photovoltaic systems do indeed lead to large, devastating fires, the technology does not pose an increased risk of fire compared to other technical systems. This is the result of several studies, including extensive research by the Fraunhofer Institute and TÜV Rheinland. Statistically, solar systems burn as often or rarely as other electrical systems in a home.
However – experts agree here too – there are factors that significantly reduce the risk of fire.
Fire protection from missing and wrong materials
According to Markus Barnsteiner, district fire advisor at Ostallgäu Fire Brigade, the problem often starts during assembly. By itself, it goes without saying that such a technical system should only be installed by a professional. If this does not happen, it often has far-reaching consequences: "As a fire service, we often see that PV systems are upgraded on the roof, and then often, especially in the case of formerly agricultural properties, the firewall construction is also increased. ."
This is the worst that can happen: Structural fire protection will work, but the superstructure of the photovoltaic system can allow the fire to jump over a wall and spread over a large area.
The materials used in the installation must also meet the special requirements, stresses Stefan Veit, Inspector of Electrical and Building Technology at TÜV SÜD. According to Viet, photovoltaic systems often operate for years without any problems, but are exposed to weather without protection.
Firefighters extinguish a burning photovoltaic system. Stress means special risks for emergency services.
Snow, wind and snow affect the system
Commercial cable ties, for example, can break simply due to strong UV rays, and wind and snow loads stress the material over time. In addition, marten bites or pieces of stone are present, so that the risk of fire is increased due to loose seal connections, exposed cables, or cracks in the units.
"In addition, photovoltaic systems are usually in an exposed location, and therefore are at increased risk from lightning strikes," says Viet. In order to keep the fire risk as small as possible, lightning and surge protection should also be installed during installation.
But it's not just damage that can be a problem: According to Levitt, even severe contamination can lead to localized heating and thus increase the risk of fire. According to the expert, it is therefore important to take care of your system, service it regularly and keep it in good working order.
Regular check-ups – by yourself and by a specialist
The TÜV expert says that damage to the surface can also be easily recognized by the average person. It is therefore advised that every operator of a pv system should regularly check their system for damage. "But only of course without putting yourself in danger and with adequate fall protection," says Vitt.
However, since a large number of possible defects lie beneath the surface and cannot be seen with the naked eye, it is important to entrust maintenance and inspection to a qualified electrician at regular intervals; This is recommended every four years. Using so-called thermography, the specialist can also identify deeper damage and replace worn parts at an early stage, before they become a danger.
Stefan Veit of TÜV SÜD recommends having PV systems checked regularly by experts and checking them yourself again and again.
fireman key

Plans help in the event of a fire

In the event of a fire, according to the Barnsteiner County Fire Board, there are precautions that make it easier for firefighters to put out the fire. Photovoltaic systems always produce a voltage, typically 600 to 1000 volts. In order not to endanger themselves, emergency services must, among other things, maintain a minimum distance from the system and avoid areas flooded with firewater.

According to Barnsteiner, there is the possibility of installing a so-called "DC disconnect device". This colloquially called a "fireman's switch" makes it possible to turn off the entire photovoltaic system in one motion.

In addition, detailed system plans are important, Firefighter explains. Because the source of the fire is often hidden by PV modules on the roof and difficult to access from the outside, it is important to be able to enter the building. With the help of accurate system plans, emergency services can easily see where to place the existing transmission lines in a home.
Think of an emergency.
A general indication that there is a PV system on the roof is also important for the fire brigade, according to Barnsteiner: "For example, there are special stickers with the information: 'PV system on the roof,' to which everyone can easily attach their own power box."
Barnsteiner says such measures are only effective if they can be found quickly, accessible and well-marked for emergency firefighters. He advises PV owners: "When installing, always think of emergencies – this will help us a lot."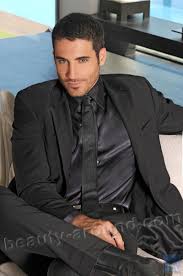 "Certified tv guru. Reader. Professional writer. Avid introvert. Extreme pop culture buff."