Hit the red button now and find out more! Rarely will any TV broadcaster go without adding online functionality to their traditional programme. This is made possible with HbbTV. The coded abbreviation stands for "Hybrid Broadcast Broadband TV".
This technology, introduced in 2010, allows broadcasters to send additional information to televisions over the Internet. HbbTV is basically a European standard developed by the Institute of Broadcast Technology, among others.
HbbTV's offering can range from live streams including timeshift functionality to additional textual information and interactive items such as polls. The technology was intended to bridge the gap between linear television and online content in the pre-Smart TV era. HbbTV can also be seen as the successor to the time-honored TV scripts.
Some broadcasters display a modern HbbTV interface instead of the classic teletext when you press the teletext button if your TV is connected to the Internet. In addition to retrieving information, HbbTV also allows a certain amount of interaction.
This brings you HbbTV
The possibilities of HbbTV are multiple. For example, a TV announcer can add additional information to an existing programme. This includes statistics on sports broadcasts, polls on broadcasts or additional live streams, for example with different camera views during broadcasts.
Entire media libraries can also be implemented using the Hybrid TV function. Public broadcasters, which deliver their programming almost entirely live and on demand via HbbTV, are making a good impression on it.
This saves you from having to install a separate media library application by pressing the red button on ARD and ZDF. Depending on the program being broadcast, other colored buttons allow you to access additional functions.
Most broadcasters use a program overlay to indicate whether an existing program offers additional HbbTV content. If in doubt, just try it by pressing the red button on the TV remote control.
HbbTV: costs and devices
If you're using a middle-of-the-road television set, or a modern cable, satellite, or DVB-T2 receiver, you're probably equipped to use HbbTV. Almost all televisions sold since 2012 have the oft-cited red button on the remote control and necessary internet services.
Plus, unlike many streaming services, you can use HbbTV's functionality for free. In addition to a suitable receiver, all you need is an internet connection fast enough to broadcast live. You must be able to use at least 10Mb/s to be able to use HbbTV's video-on-demand functionality.
HbbTV: Privacy and Security
As you can see, the HbbTV functionality of your television can provide you with a number of advantages. However, technology also has its downsides.
The private sector in particular is increasingly using the broadband hybrid streaming service to make ad blocks interactive. While showing my ad, for example, they display instructions like "More info on the red button," which then takes you directly to the company's website. Even during constant TV playback, references to such shows can appear and be correspondingly annoying.
Finally, HbbTV also raises questions about data protection. The technology essentially allows data to be collected about viewers, including viewing habits and personal information. As with advertising on smart TVs, there is a possibility that this data may be used to save user behaviour.
HbbTV applications leave data in the form of cookies and other information on your TV. If you don't want it, you can check in the TV settings whether this is the case, and what data protection functions you can turn on for HbbTV. In this guide, we will show you how to deal with ads on your Smart TV.
By the way: Some TVs also allow the HbbTV function to be turned on or off for individual channels. So you can use the practical variants of technology without being disturbed by ads.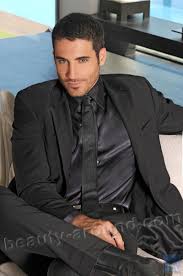 "Certified tv guru. Reader. Professional writer. Avid introvert. Extreme pop culture buff."