Image processing with machine learning automatically improves Google Meet image quality
Google US held a "Google I/O" event for developers on May 11 (local time). In a keynote speech by CEO Sundar Pichai, new features such as "Google Meet", "Google Maps" and "YouTube" were announced.
Improve video quality in Google Meet
Google Meet continues to improve audio and video quality, and machine learning image processing is improving the image quality of Google Meet that works on all devices. In addition, studio-quality virtual lighting was introduced. Since the position and brightness of the lighting can be adjusted, it is possible to clearly view a person even while sitting in a dark room or in front of a window.
Google Maps evolution
Mapping remote and rural areas, which was once difficult, is now possible with advances in artificial intelligence.
Google Maps uses computer vision and neural networks to discover large buildings from satellite images. Advances in artificial intelligence have doubled the number of designated buildings in India and Indonesia. The Buildings in Africa dataset is also open to the public and is provided as data for use with the support of international organizations.
Immersive 3D Map "All Over View"
New feature of Google Maps "global view". It is possible to use an immersive map expression, and you can check the atmosphere of the place before going to the destination.
In addition, the addition of "Universal View" was announced as a new job. By combining billions of street views with aerial photography, you can create more immersive expressions, like drone shots. Universal View will be available in Los Angeles, London, New York, San Francisco, and Tokyo starting in the latter half of 2022, and will be available in other cities after that.
The function of suggesting fuel-efficient roads in Europe has also been published
Green Roads will be deployed to Europe in the latter half of 2022
In addition, Google Maps plans to expand the functionality to display the most fuel-efficient routes (environmentally friendly routes) in the driving route, which has already been deployed in the United States and Canada, in Europe in the latter half of 2022. Already, Google Flight added The function of suggesting low-carbon pathways.
Even if the machine translation function of "YouTube" is the mobile version
On YouTube, the auto-translation function of captions will also be available in the mobile version. This will make it easier for viewers to access video content around the world with automatically translated captions in 16 languages.
Also, as part of its commitment to the situation in Ukraine, it plans to expand its automatically translated captions to YouTube content in Ukraine by June of next month.
Provide auto-translated captions from YouTube to mobile
The auto-summarizing functionality provided in Google Docs has been extended to Google Chat, etc.
Google Docs already has an auto-summarize feature that uses machine learning models to automatically analyze words and extract points to summarize text.
A similar feature will be rolling out to Google Chat in the coming months. You will be able to look at the main highlights as a feed of chat content.
The summary will be added to Google Chat in the coming months
In addition, "Google Meet" will also offer a transcription summarization function to keep up with important meetings that are not missed.
24 languages ​​have been added to Google Translate
Advances in machine learning add languages ​​like Quechua to Google Translate
Google Translate has added 24 new languages, including Native American languages. Available in Assamese, Aymal, Pampala, Bhojpuri, Dhivehi, Dojri, Ewe, Guarani, Ilukanu, Konkani, Kreo, Kurdish (Sorani), Ringara, Rwanda, Maithili, Manipuri, Mizu, Oromo, Konkani, Sanskrit, Sebidi, Tigrinya, Tsun languages. , Towi, and is used worldwide with this extension, and will support a total of 133 languages.
24 new languages ​​have been added to Google Translate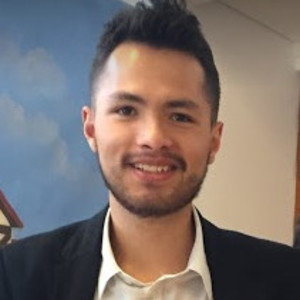 "Travel maven. Beer expert. Subtly charming alcohol fan. Internet junkie. Avid bacon scholar."