Ribbitz! GeForce 526.47 driver released, optimized for games like Big Adventure and Victoria 3, and support for new models in the GeForce RTX 3060 family.
Additional support and improved game titles
GeForce 526.47 Driver includes additional/improved support for the following game titles:
・ Rebates! Big Adventure (Sackboy: A Big Adventure)
・ Victoria 3 – DLSS 3 support
– Supports WRC Generations – The Official FIA WRC Game – DLSS 3
・ Supports F1 22 – DLSS 3
Newly supported graphics card
The GeForce 526.47 driver now supports the following graphics cards:
・ GeForce RTX 3060 GDDR6 8GB (Nov 2022)
・ GeForce RTX 3060 Ti GDDR6X (Nov 2022 scheduled for release)
Products with GeForce 526.47 . Drivers
GeForce 526.47 driver supports the following products:
・ GeForce RTX 4000 . series
・ GeForce RTX 3000 . series
GeForce RTX 2000 Series
・ GeForce GTX 1600 . Series
・ GeForce GTX 1000 series
・ GeForce GTX 900 series
・ GeForce GTX 800 series
・ Part of the GeForce GTX 700 series (Maxwell GPU core)
GTX 750Ti, GTX 750, GTX 745
NVIDIA TITAN Series
TITAN RTX、TITAN V、TITAN Xp、TITAN X (Pascal)、TITAN X
・ GeForce MX100-MX500 Series
Fixed bugs in GeForce 526.47
GeForce 526.47 drivers fix the following errors:
Cyberpunk 2077's map rendering gets weird.
– Crashes or restarts when using desktop applications on Dell XPS 9560
・ In the GeForce RTX 3000 series environment, the performance of the Java Minecraft Edition (Minecraft: Java Edition) is lower than it should be.
– Unable to set 165Hz in NVIDIA Control Panel when using Samsung Odyssey Ark monitor.
– GeForce Experience Shadowplay / Gamestream selects the wrong monitor when using two or more monitors.
– In an environment where NVIDIA Image Scaling is enabled, when resuming from hibernation or booting with a Fast boot, video playing in Microsoft Edge may display green.
GeForce 526.47 Download Link
Please download the driver from the link below.
---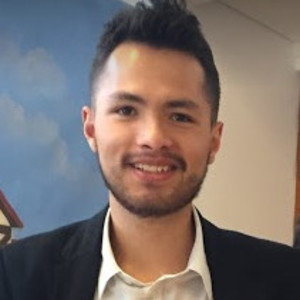 "Travel maven. Beer expert. Subtly charming alcohol fan. Internet junkie. Avid bacon scholar."