Cologne/Lübeck (ots)
Delicious burgers and cocktails and the like, friendly service and inviting atmosphere made Peter Pan great. The makers of the famous chain are now taking another step into the future: in a pilot project in Cologne, they want to use sensors to accurately record volume, temperature and light, among other things, and use the data obtained to make the guest experience optimal. This is how the Internet of Things becomes the godmother of gastronomy.
Cologne's Friesenplatz can easily be interpreted as a place of innovation: the city's first underground section was built here, one of the first cinemas was located here, and Norman Foster built the Ring-Karree. And this is exactly where the famous burger chain Peter Pane laid the foundation for the gastronomic experience of the future. For a pilot project, sensors were installed in the guest room that continuously report data on temperature, light, and volume to the instrument panel. With the help of these numbers, the staff can maintain the supply of fresh air, light, temperature and volume at the most comfortable level and make the stay at Peter Pane more pleasant for guests.
Data is the right hand of service
The level of awareness below food, service and ambiance are other decisive factors for a good gastronomic experience. Only the choice of music and volume, good lighting conditions and a pleasant room temperature make a visit to a restaurant a well-rounded, sensual experience.
"We only really realized this when we were eating in a group of several employees," says Patrick Jung, founder and managing director of the burger chain, which operates under Paniceus Gastro Systemzentrale GmbH. "One of us paid attention to light, another to music, and a third to temperature. Of course, the same applies to employees: no one can focus on all factors. With the help of the Internet of Things, now give this technology a task and use objective measurements for monitoring."
Peter Bunny is a detail-oriented first mover
For the pilot project in Cologne, Codecentric and cloud service provider IONOS were brought in, who provide the registry and cloud boxes by which data is collected and processed in the dashboard. Once the self-defined target values ​​are exceeded or fall below, a message from this cloud-based system appears; Staff can reply to it.
Technology will not be used to save labor. "Initialization through data will support our people," says Junge. This is possible not only directly, but also through a subsequent data comparison: if an online guest rating criticizes a measured factor, the measured time and value can be tracked – experts call this "tracking".
Patrick Young sees the Internet of Things and his burger restaurants as a perfect match: "Peter Bunny symbolizes the lightness we all loved when we were kids. It always lies in the details like music, kids menu, vegetarian options or room temperature. With the help of data, we can We make sure that everything for our visitors pays off in the best possible way for a nice visit. I think: this is not a gimmick, but the gastronomy of tomorrow.
Peter Pane has long experimented with new technologies to further improve the restaurant experience. In this way, guests can view the food on the table via augmented reality before ordering and also (re)order drinks using their smartphones. says Robert Griller, Head of Digital Division at Peter Pane Management GmbH.
About Peter Bunny
Delicious food and excellent cocktails, plus a wide selection for vegetarians, vegans and kids: the Peter Pan burger chain has grown since its founding in 2016 with a relentless good selection that also thinks ahead. Today, 2,000 employees across nearly 50 locations continue to make that success happen; By 2025, there should be 65 sites.
The burger chain, which operates under Paniceus Gastro Systemzentrale GmbH in Lübeck, finances various heart affairs from its profits. With Better Protects, the burger chain is committed to a regional origin and the meat-free part of its culinary offering. The still recent concept of indoor farming aims to save carbon dioxide and at the same time have the highest possible nutrient density. With "Peter plants" about 150,000 trees are planted every year, and the forest area already covers 1,000 hectares; In addition, 600,000 square meters of flower lawns have been established. The company supports projects for children and young people through the "Peter Helps" programme, and 500,000 euros have already been donated in the past four years. But Peter Bunny also internally follows shared values: With Peters Academy, employees from our ranks are prepared to take managerial responsibility, regardless of their qualifications. The Junge Family Foundation assists employees in difficult personal situations.
Media communication:
Kathrin Heynold / Lena Otto – ad publica Public Relations GmbH – Possmoorweg 1 – 22301 Hamburg – Tel: +49 176 43581064 – Email: [email protected]
Original content by: Peter Pan, transmitted by Aktuell News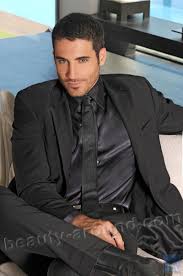 "Certified tv guru. Reader. Professional writer. Avid introvert. Extreme pop culture buff."