The number and complexity of 5G applications is constantly increasing. The network slicing technology used enables efficient data transmission. With this technology, physical networks are divided into multiple virtual networks and resources such as bandwidth, processing capacity, and storage are dynamically allocated. This enables high bandwidth, low latency, and high reliability. By taking advantage of network segmentation, 5G networks can meet the diverse needs of applications such as smart cities, autonomous driving, augmented reality, and virtual reality by allocating their own virtual private network to each. At the same time, this also means new challenges for data warehousing.
Innodisk has launched a comprehensive suite of industrial storage solutions to enable data storage and access in harsh industrial environments. To meet the high reading and writing requirements created by IoT devices and AI edge computing, Innodisk has developed a new generation of patented iSLC technology based on firmware technology. In combination with BiCS5 112-layer TLC 3D NAND Flash, the new network technology improves industrial storage performance, reaching 100 thousand P / E cycles. The service life of conventional TLC 3D NAND Flash is extended by 33 times.
As many 5G networks, 5G infrastructures, and smart city applications are deployed in harsh outdoor environments or 24/7 environments, such as b. Intelligent electronic payment based on AI vision scanning and automatic number plate recognition (ANPR), Innodisk uses its software and hardware integration capability to embed firmware technologies into the iSLC series. With Innodisk's iData Guard and iPower Guard firmware, data transmission and protection can be performed in unstable environments to ensure optimal stability and deployment of 5G networks, smart city, and AI-of-thing applications.
The Innodisk iSLC series supports both SATA and PCIe interfaces. It is available in various forms for both standard and extended temperature ranges. SATA SSD 3IE7 and PCIe 4IG2-P series available immediately. PCIe 3IE6 and PCIe 4IE3 series announced for Q2 2023.
About Innodisk Europe BV
Innodisk has launched a comprehensive suite of industrial storage solutions to enable data storage and access in harsh industrial environments. To meet the high reading and writing requirements created by IoT devices and AI edge computing, Innodisk has developed a new generation of patented iSLC technology based on firmware technology. In combination with BiCS5 112-layer TLC 3D NAND Flash, the new network technology improves industrial storage performance, reaching 100 thousand P / E cycles. The service life of conventional TLC 3D NAND Flash is extended by 33 times.
The Innodisk iSLC series supports both SATA and PCIe interfaces. It is available in various forms for both standard and extended temperature ranges. SATA SSD 3IE7 and PCIe 4IG2-P Series available immediately. PCIe 3IE6 and PCIe 4IE3 series announced for Q2 2023.
#Innodisk #iSLC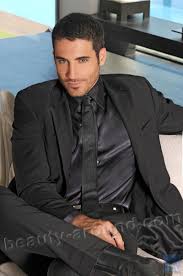 "Certified tv guru. Reader. Professional writer. Avid introvert. Extreme pop culture buff."