A smart tag is one of the useful IoT devices for smartphones and other devices. In addition to detection using a Bluetooth-connected smartphone, it also has the ability to create a cloud network between people using the same lost item tag model and display their location.
Since it was already introduced as a new product of such a tag to prevent lost items, "Galaxy SmartTag2" was released in Japan by Samsung Electronics Japan on Thursday, October 19, 2023. Since it is a tag that can be used more easily with Galaxy smartphones, I bought it, and I I am using the latest foldable smartphone "Galaxy Z Fold5" and tried to use it, so I would like to introduce it to you.
Galaxy SmartTag2 is an item loss prevention tag that can be used with the "SmartThing" app on Galaxy smartphones and tablets running Android 9 or higher. It's small and lightweight, measuring about 52 x 29 x 8 mm and weighing about 13.75 grams, and its design features a large loop shape that makes it easy to attach to carabiners.
In addition, the product has a battery life of up to 500 days in normal mode and up to 700 days in power saving mode. The battery life is longer than that of similar tags made by other companies, which last about one year. In addition, the battery can be replaced with a "CR2032" button battery, which can be replaced by removing the battery throttle using the included SIM pin. It has IP67 waterproof and dustproof performance, so it can be used outdoors.
What's more, if you lose your device, you can use the SmartThing app to find it by emitting a sound from your Galaxy SmartTag2, and you can view the last contact location on a map. It also supports UWB (Ultra Wide Band), so you can search for your Galaxy SmartTag2 while displaying direction and distance.
Although the Galaxy SmartTag2 outperforms other companies' products in terms of battery life, waterproofing, and dustproofing, there are some disappointing points. Since it is a product that can only be used by Galaxy users, if you actually lose your Galaxy SmartTag2 and there are no Galaxy users nearby, it will be difficult to locate it.
For your reference, we will provide you with tags from other companies to prevent items from being lost. Apple's AirTag for loss prevention uses the Find network of Apple products like iPhones and iPads, making location information easier to understand in Japan, where many people use iPhones and iPads.
In addition, Anker's Eufy Security SmartTrack Link brand, which sells various smartphone-related peripherals such as cell phone batteries, also uses Apple's Find My network, making it easier to find.
On the other hand, Tile, an established anti-lost tag brand, has an app compatible with Android, iOS, and iPadOS, and as an established brand, it has a large number of users, which makes it easy to get location information. Furthermore, Tile has the advantage of making a loud sound when you search for it, making it easier to find if you lose it at home, and it comes in a wide range of designs and colours. Regarding tiles, the new stone gray color of the "Tile Mate" will go on sale on Tuesday, October 3, 2023.
Currently, when searching for lost items, iPhone users will find it easier to use the AirTag or Eufy series, while Android users will find Tile easier to use. Also, for those who use both Android and iPhone, Tile is recommended as it is compatible with both.
If the number of users of Galaxy smartphones and tablets in Japan increases in the future, and if it becomes compatible with devices other than Galaxy, I think the Galaxy SmartTag2 will make it easier to find lost items, but for now, if you know where it was dropped, like inside your house, I think it will Eventually use it for something like this.
If you lose something important, like your keys or wallet, tags will make it easier to find. As the Galaxy information network expands, it will become easier to find, so we recommend Galaxy smartphone and tablet users to take advantage of this opportunity to use Galaxy SmartTag2.
■ Related links
・S-MAX
・S-MAX smaxjp on Twitter
・S-MAX – Facebook page
・List of articles related to Galaxy SmartTag2 – S-MAX
・Galaxy SmartTag2 | Official Samsung Japan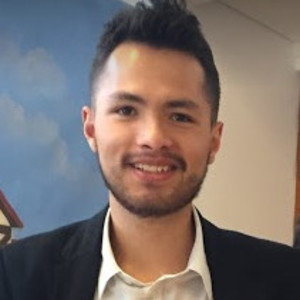 "Travel maven. Beer expert. Subtly charming alcohol fan. Internet junkie. Avid bacon scholar."