Blockchain gaming platform Gala Games and AMC have announced the start of the latest playtests for their upcoming game, The Walking Dead: Empires.
The Walking Dead: Empires, a massively multiplayer online role-playing game set in the universe of AMC's global hit TV series, is set to launch in full later this year for Mac and PC.
The playtest will be held for two weeks from March 24, 2023 to April 4, 2023.
During this period, those who have a Gala Games account, or after creating an account, can participate by clicking on the "Game" tab on the official website.
The Walking Dead: Empires is a survival game developed by Ember Entertainment and Gala Games in association with AMC. The player's task is to rebuild a society that has collapsed due to the outbreak of walkers (zombies). Set in Georgia, the setting for the early TV seasons, players build their own base, craft weapons, tools, medical supplies, and other survival items, form alliances with other players, and fight for humans and undead alike. You must defend against post-apocalyptic threats.
This playtest greatly increased the areas players can build bases from 9 to 81. In addition, a new type of "elite infantry" will appear, with its powerful and offensive attributes, players will need a strategic approach. You can also now form alliances with up to 20 users and level up with NFT Crafting Stations and Hero Cards.
Zachary Peterson, director of game development, said:
"The team is very excited to bring players back to The Walking Dead: Empires world. Gala community members, AMC The Walking Dead fans around the world, and in the meantime, I look forward to defeating the Walkers with everyone in the world."
Gala Games, a subsidiary of blockchain entertainment company Gala, has the largest independent node network in the world. There are currently 5 games in the service and a total of 40 games in development. We plan to release 12 more games this year.
■ About Gala Games
Founded in 2019 by the founders of Zynga (Farmville, Words with Friends, Zynga Poker), Gala Games is a rapidly growing game publisher for PC, mobile and browser-based games. With years of in-house AAA gaming experience, significant partnerships, and the latest technology, Gala Games releases quality games on their own platforms, as well as on the Epic Games Store and Steam.
For more information, please visit the website below.
party games ( https://links.gala.com/lddKamPT )
discord society ( https://links.gala.com/ONdjT1K0 ) to join the conversation!
■ Company profile
Trade name: Gala
Actor: CEO Eric Schirmeier
Founding date: 2019
URL: https://gala.com/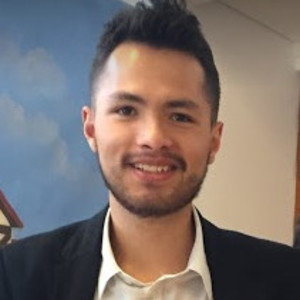 "Travel maven. Beer expert. Subtly charming alcohol fan. Internet junkie. Avid bacon scholar."