PS Plus games for March 2022 are unlocked. This time you can download four games without having to pay an extra cent for them.
Today is the first Tuesday of the new month, which means new games for PlayStation Plus users. This time there are four games that you can play on PS4 or PS5.
announced PS Plus games for March 2022 Already last week after a previous leak, which hit the mark again. You can now add Team Sonic Racing (PS4), Ghostrunner (PS5), Ghost of Tsushima Legends (PS4) and Ark Survival Evolved (PS4) to your library. Details below.
PlayStation Plus in March 2022
Team Sonic Racing (PlayStation 4)
Ghost Runner (PS5)
Ghost of Tsushima Legends (PS4)
In the case of Ghost of Tsushima: Legends, you may see the "Beta" sticker in the Store. In this case, you should click on download and get the full standalone version.
Ark Survival Evolved (PlayStation 4)
As usual, once you add games to your library, you can use them indefinitely. However, an existing PlayStation Plus membership is required to get started, which the majority of PlayStation players own. Sony finally spoke 48 million subscribers.
PlayStation Plus costs 59.99 euros per year, which equates to a monthly fee of five euros. You can also choose shorter terms. Three months of PS Plus is available for €24.99. If you only want to test the service for one month, you are there for €9.99, which is more expensive compared to the twelve-month inductive annual offer.
PlayStation Plus in April 2022
Although the month of March has just begun, we can take a look at the month of April. Sony continues to stick to the tried and tested pattern of predicting PlayStation Plus dates. Games are generally unlocked on the first Tuesday of the month and announced on the Wednesday of the previous week.
Accordingly, the April 2022 PS Plus games should be announced on March 30, 2022, likely between 5 PM and 6 PM. Publication is expected shortly before noon on April 5, 2022.
You may also be interested in:
Here's what PlayStation Plus offers: Members who want to pay the above rates won't just get monthly PS Plus games in return. Membership features also include cloud storage, access to PS4 and PS5 online game modes, special discounts, promotions, and download packages.
More news about PlayStation Plus.
Discuss this news on PlayStation Forum
Usually the links to Amazon, Media Markt, Saturn, and some other retailers are affiliate links. If you make a purchase, we receive a small commission that we can use to fund the free to use site. You have no flaws.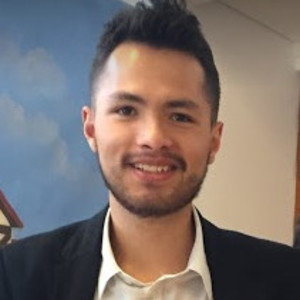 "Travel maven. Beer expert. Subtly charming alcohol fan. Internet junkie. Avid bacon scholar."