Wayland Additions It will once again present its fully commercial Calibur3 metal additive manufacturing (AM) system at this year's Formnext show in Frankfurt. Wayland Additive has been able to increase its production capacity and increase Calibur3 sales over the past year through direct collaboration with several OEMs and research organizations.
At booth B139 in Hall 12, Wayland will present Calibur3 and NeuBeam technology developments and applications to the public. Visitors have the opportunity to learn about and discuss their AM mineral applications with the Wayland team.
Will Richardson, CEO of Wayland Additive, commented: "Formnext is an important event in our calendar, not least because it gives us the opportunity to showcase the progress we have made over the past 12 months. The show is also invaluable for attracting new businesses and building new relationships and partnerships.

Peter Hansford, Customer Relations Director at Wayland, explains further: "Word has spread about Calibur3 and the unique selling points of the NeuBeam technology compared to traditional eBeam metal AM processes. The results of the machines speak for themselves and many companies and organizations have expressed interest. But the thing is, we're not selling them Just the box."
Wayland works with various organizations on specific projects for materials such as tungsten, fibinite, titanium and carbon steel. Some of these projects are located directly at the client's premises, others in the production suite at the headquarters in Huddersfield. The Calibur3's modular design and user-friendly interface, as well as the powder removal and recycling unit, are also worth highlighting.
He continued: "NeuBeam's capabilities mean we can process and develop a wide range of metallic materials for Calibur3, and do so in a very short period of time. We work with a number of organizations and work on specialist projects for tungsten, fibinite, titanium and carbon steel applications, to name a few. Some of these projects are carried out at the client's site, others in our own production suite at our Huddersfield headquarters. This versatile approach leads to tremendous success. Some of the parts we make from these materials are produced locally at Formnext, but we are always interested in talking to other potential new partners and Formnext is perfect for that.
The main unique feature of the Calibur3 system is that it neutralizes the unstable nature of eBeam operation, a problem that Wayland has completely solved.
Richardson concluded, "We work with companies across a wide range of industries. Each of them has recognized and acknowledged the inherent value of NeuBeam technology. We look forward to meeting more partners at this year's Formnext as we continue to grow and expand."
Don't miss any other news!
We deliver the most important news and information on the topic of 3D printing to your inbox every week for free. Log in here.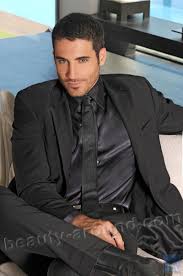 "Certified tv guru. Reader. Professional writer. Avid introvert. Extreme pop culture buff."