Nintendo Switch / PC Adventure Game "Blue Cross Hospital Tokyo Branch Mystery Anatomy Department" was showcased at the Independent Games Festival "BitSummit Let's Go!!" which was held in Kyoto from July 14 to 16 (hereinafter referred to as "Blue Cross Hospital").
[مستشفى بلو كروس فرع طوكيو قسم التشريح الغامض | مقدمة تشويقية]
"Blue Cross Hospital" is a new game set in 1999 Japan, in which people from a mysterious organization, Blue Cross Hospital, "dissect" the incident and get closer to the truth. At BitSummit, you can experience the HYPER REAL booth, which is a newly launched game brand by Sankei Digital, and we will present the first released game contents.
The main character in this work is Chiori, who belongs to the mysterious anatomy department at Blue Cross Hospital. This is a department that specializes in resolving incidents involving ghosts and urban legends. Several members have signed up, and they are engaged in business with Kunikida, who is a natural.
In the short story I was able to experience this time, Chiori and Kunikida were attacked by a UMA (Unknown Animal) Skyfish. Skyfish are very dangerous creatures, but at the last moment, Kunikida defends Chiori by putting his body on the line. At this time, one of them had been successfully secured, so the story was to bring it back and dissect it.
Chiuri is attacked by Skyfish. Kunikida saved me in time.In addition, Kunikida seemed to have no problem because he had trained his body.
The game itself is an orthodox text-based adventure, but there is gameplay that focuses on "anatomy", which is also the key word for this work. What you can do is to dissect the monster with the mouse, and drag the surface with the mouse to take out the organs in the body of the sky fish. After that, watch the members that came out and look for clues to solve the case.
The dissection is very difficult because it dissects unknown creatures. I don't know where I put the scalpel in the first place, but the X-ray image could be a hint at this time. In this part the X-ray image can be viewed in a window, and while comparing the image with the Skyfish, I felt it important to put a scalpel on the part that "Looks like there's an organ here!" Also, the surrounding characters will give you hints about which organs to remove before the dissection part, so don't miss it.
In the product version, there will be a time jump in addition to the slicing part, so it looks like it will be a game with quite unusual elements while being based on a visual novel. Furoshiki Lab, the creator of this work, has released adventures such as "1f y0u're a gh0st ca11 me here!" This work will be released in a HYPER REAL powered form, but I would like to look forward to completing the product release.
(C) Furoshiki lab. All rights reserved.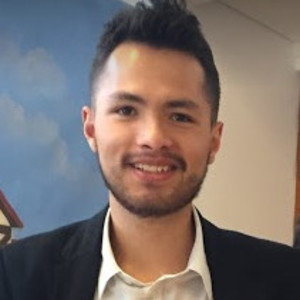 "Travel maven. Beer expert. Subtly charming alcohol fan. Internet junkie. Avid bacon scholar."