What is it about?
Technology via electrical stimulation is not new: our grandmothers have already bought small electrodes from a remote store aimed at stimulating the muscles, thus, 'working out without effort' … Although effective, this technique was not perfect, and before Everything, will not replace the golbal approach to line and shape. However, in recent years, a new type of training center has flourished and technology, which has been greatly improved and incorporated into a protocol since, has been practiced during sessions close to an indoor fitness session, but much softer for clients without physiques. The condition and, above all, the fact of wearing an electrical stimulation suit increases the effect of the exercises or postures and thus the result on bodybuilding. Less effort, more muscle: that's the theory.
And it works?
We interviewed Benoit de Kock, from body training studio He departs from the ideas received: "The technique has been proven and effective for bodybuilding, tension and losing centimeters. Electrical stimulation technology not only helps with tone and loss of centimeters, but is completely flexible according to your circumstances, joints or body parts you wish to work. In this The point, in fact, you will get less results from fitness sessions.However, as with any sports, the regular results of just one exercise will give convincing results.And above all, as all sports coaches will tell you: without adequately managing your nutrition and health General, you will only get partial results. So we promise no miracles, no doubt come to us at the beginning of May hoping to lose 8kg to go on vacation, but we can set up support to help you improve results."
So it's for you if…
Benoit de Coc: "We have the typical urban clients who are active women and men who eat fairly healthy, but do not have time to devote 5 sessions a week to indoor exercises or to other sports. And in these people, we get very good results with two to three sessions. sessions per week. Then there are more specific illnesses, such as people with back pain or the elderly, often on the advice of a doctor. The technology is particularly appropriate."
Not for you If you are an athlete at heart and can't stay still, doing a team sport won't replace a good game of basketball or a jog in the woods. However, it can prove to be a complement to an athletic regimen or to a team sport. If you want to get rid of the force, if you need to simulate the team, then you will inevitably get bored in this futuristic mix …
Follow Soir on Facebook And Instagram So you don't miss out on the latest trends in fashion, beauty, food and more.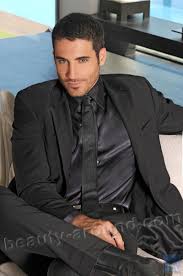 "Certified tv guru. Reader. Professional writer. Avid introvert. Extreme pop culture buff."