More than four in 10 IT executives surveyed in Germany (44%) and worldwide (42%) believe that the current IT infrastructure is not fully designed for the requirements of AI technology, despite the widespread application of AI on different industries.
This is according to Equinix's 2023 Global Technology Trends survey, which surveyed IT leaders' perceptions of developments in artificial intelligence (AI) in their organizations. The survey comes after a year of significant AI breakthroughs that led to the rapid adoption of the technology in both B2B and B2C applications.
"Technology leaders around the world are accelerating the integration of AI into their organizations. Increasingly, AI is becoming a critical capability to enable the intelligent and autonomous systems that underpin a modern enterprise. Those who do not use AI At best they can be left behind."
The survey confirms that the application of AI is increasing across all industries. 82% of 100 IT decision-makers surveyed in Germany (85% of 2,900 respondents worldwide) would like to take advantage of the benefits of AI. They are already using AI in key areas or are planning to use it there. Companies in Germany use AI or plan to use it more frequently in the areas of IT operations (82%), cyber security (80%), research and development (65%) and customer experience (62%).
However, increasing costs and lack of insider knowledge (41% each) are an obstacle to applying new technologies such as artificial intelligence to more than four in 10 respondents in Germany.
Across all regions, EMEA IT leaders report the most uncertainty about their infrastructure's ability to meet AI needs (49%). This compares to 44% uncertainty among decision makers in Asia and the Pacific and 32% in the Americas.
In addition to improving digital infrastructure, the survey also highlighted the need for training and collaboration so that IT teams can make better use of the right infrastructure. 36% of respondents in Germany would like to gain experience in AI and machine learning when expanding their IT teams.
Jens-Peter Feidner, Managing Director of Equinix Germany, said:
Artificial intelligence is undoubtedly one of the most promising developments in the field of digitization. The survey shows that there is a strong will among German companies to use AI in a wide range of their departments. But the effective use of artificial intelligence requires certain requirements for digital infrastructure, which often means high costs and requires qualified personnel. Companies often can't do this justice on their own. Therefore, data centers play the primary role here, as they provide the necessary infrastructure and digital ecosystems. The German government's ambitious AI goals clearly show the importance of this technology for Germany. But without more closely networked data centers, it can't be successful."
"The successful development of accurate AI models depends on secure and rapid access to internal and external data sources that can be distributed across multiple data brokers and clouds," added Voruganti. "For example, as companies begin to develop their own generative AI solutions, they want their sensitive data to be processed in a private, secure location with quick access to external data sources and AI models. We are also moving into an era where more and more data is being built on Edge.Therefore, AI processing must be moved to the edge for performance, privacy and cost reasons.To meet the above requirements, technology leaders can implement hybrid solutions, where the AI ​​model and model inference can be trained in different locations.In the end, to create artificial intelligence solutions Scalable, companies must consider whether their IT frameworks can handle the required data ingestion, sharing, storage and processing of large and diverse data sets without losing sight of sustainability.
Aengus Tran, CEO and co-founder of harrison.ai, commented on implementing complex AI strategies: "Secure hosting of our computing platforms and data storage is a top technology priority for us while developing AI solutions for clinicians around the world. We rely on fast connectivity And it's very straightforward to enable the hybrid cloud models that are required to move very large data sets. Because we use it to train and develop our AI solutions. This digital infrastructure enables us to address even larger health challenges – from medical imaging solutions to new AI healthcare solutions that require more data and treatment – ​​helping to raise the bar on global healthcare and achieve our vision of improving the lives of 1 million people every day."
additional information:
Read the full Equinix 2023 Global Technology Trends Survey Report here.
About the study:
The independent study, commissioned by Equinix, surveyed 2,900 IT decision-makers in diverse organizations in the Americas (Brazil, Canada, Colombia, Chile, Mexico, United States), Asia-Pacific (Australia, Hong Kong, India, Japan, Singapore , South Korea) and in Europe, the Middle East and Africa (Bulgaria, Germany, Finland, France, Ireland, Italy, Netherlands, Nigeria, Poland, Portugal, South Africa, Spain, Sweden, Switzerland, Turkey, United Arab Emirates, Great Britain). Study participants were drawn from an online Dynata panel. The survey was conducted online from March 20 to April 7, 2023.
www.equinix.de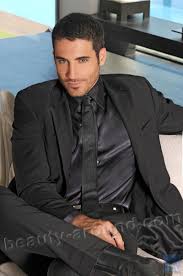 "Certified tv guru. Reader. Professional writer. Avid introvert. Extreme pop culture buff."