Choosing project management software for your team is not a walk in the park. Not all project management software work the same, and if you choose one without considering all the antecedent factors, then you will only create more delays and loose critical resources which you will eventually need for your project. Finding the right balance between utility and price is important and its crucial to factor in input from an IT expert to fully understand what each software option entails. In this guide, you will consider more factors that go towards choosing a project management software that you may not have considered before.
Ensure Your Software is Compatible to Your Computers
Software can either be Mac-Compatible, Windows Compatible or Ubuntu Compatible. Most are either Mac or Windows since these are the most common and popular operating systems. If all your computers at work use Microsoft's Windows program, then getting software that is Mac-compatible will not help you at all. Nowadays however, most software designers create software that is compatible to all Operating Systems, but you should be wary about certain features, plug-ins that may not be compatible at the onset.
Is your Project Management Tool Compatible to other Software?
One factor most project managers don't think about is whether their preferred project management tool or software is compatible to their other work programs and software. There is software to streamline processes, staffing and even schedules that are not part of your project management software.  You may need to integrate; the best software for project managers to your human resource software so that you can automate factors such as staffing, scheduling and even monitoring of the project. A project is not in itself a separate enterprise, but is a part of a larger operation within the company.
Enhanced Communication
Communication within a team had been taken for granted until the Covid-19 pandemic happened, and people had to work remotely. With remote work, companies found it difficult to operate projects since they were used to traditional board meetings and brainstorms to work out the kinks in project. However, project management software saw opportunities in this area and invested heavily in integrated communication platforms incorporating messaging, video calls and file sharing in an easy, cost effective way. Now, any project management software ought to have this feature since it makes work easier, and enhances communication across the team.
Integrating Project Management Software into Your Team
If your team has never used project management software then the learning curve can be quite steep. Members first need to understand basic IT before they can begin to interact with the system. Basic computing skills are necessary to use any software and project management is not an exception. No matter how much change can be difficult, you will eventually get to a position where everyone is conversant, and you can go ahead with the software and integrate it into your general workflow. Make sure you involve everyone in each step and by taking opinions and feedback you can create a system that your team will correspond positively with, and this will ultimately lead to a successful project management software deployment.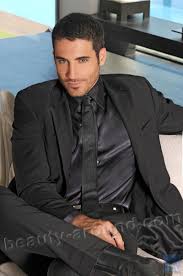 "Certified tv guru. Reader. Professional writer. Avid introvert. Extreme pop culture buff."